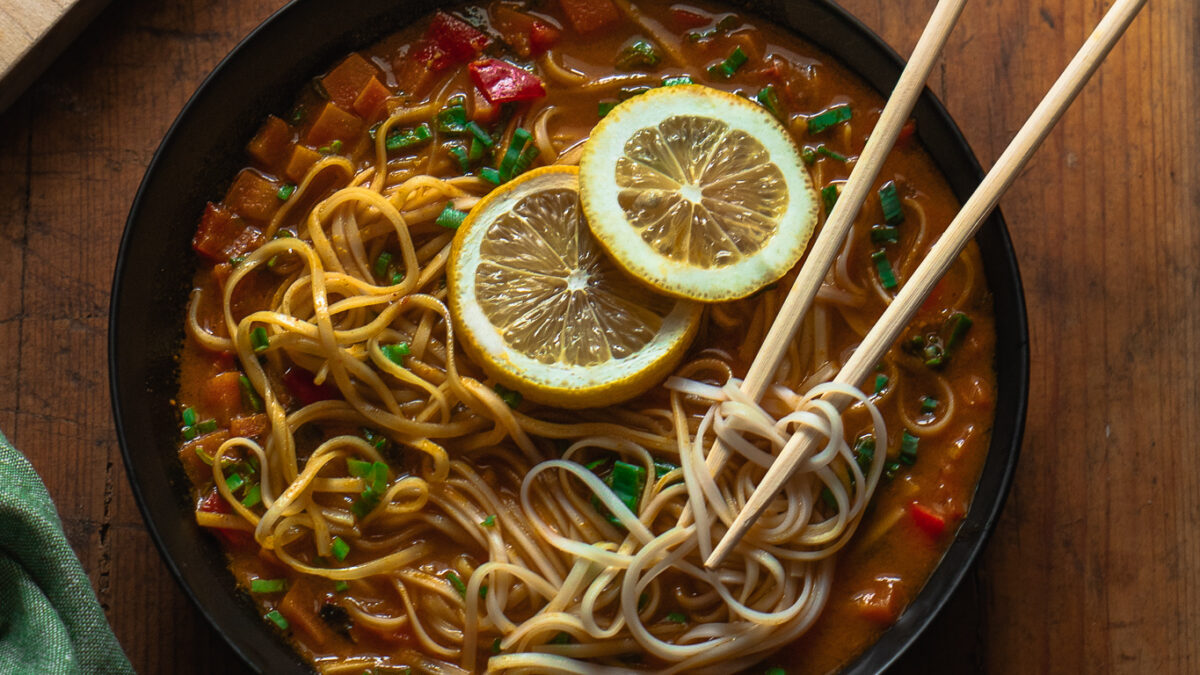 Thukpa – The Tibetan Soup
Thukpa – The Tibetan Soup
Description
I am not a big fan of soups, but I am so grateful that I discovered Thukpa, because this has become my favorite soup. HONESTLY. I have already made it 3 times so far, and the cold season is coming, so I think I will cook it even more often.
Thukpa is a Tibetan soup containing noodles, veggies and a spice paste and it is eaten in Nepal as well as in the entire Tibetan area. It is perfect for cold temperatures (which is the case in Tibet) and it is super warming!
You can add meat if you want but I preferred to make it veg since I find it more delicious. Also, you can choose between glass noodles (mung bean noodles) and rice noodles. I prefer it with glass noodles. The spice paste makes it so special and so different that you will fall in love with it!
Mains
For the paste
Spices
Start by dry roasting all the spices in a pan, Make sure you don't burn them. Set them aside in a mortar and pestle and pound them until you get a nice and fine powder.

Remove the spice powder from the mortar and pestle and pound the chilli, then add the ginger garlic paste and the tomato. Mix everything together with the spice mix and set aside.

In a pan/pot heat 2 tbsp of oil and fry the paste until all the water disappears (it will take 2 minutes approx.). Add the red bell pepper, the carrot and a little bit of water and cook everything for about 5 minutes.

After 5 minutes, add the vegetables stock and boil everything for 10 minutes. After 10 minutes, add the boiled noodles and boil everything for 5 more minutes.

Serve with fresh coriander and fresh lime wedges.