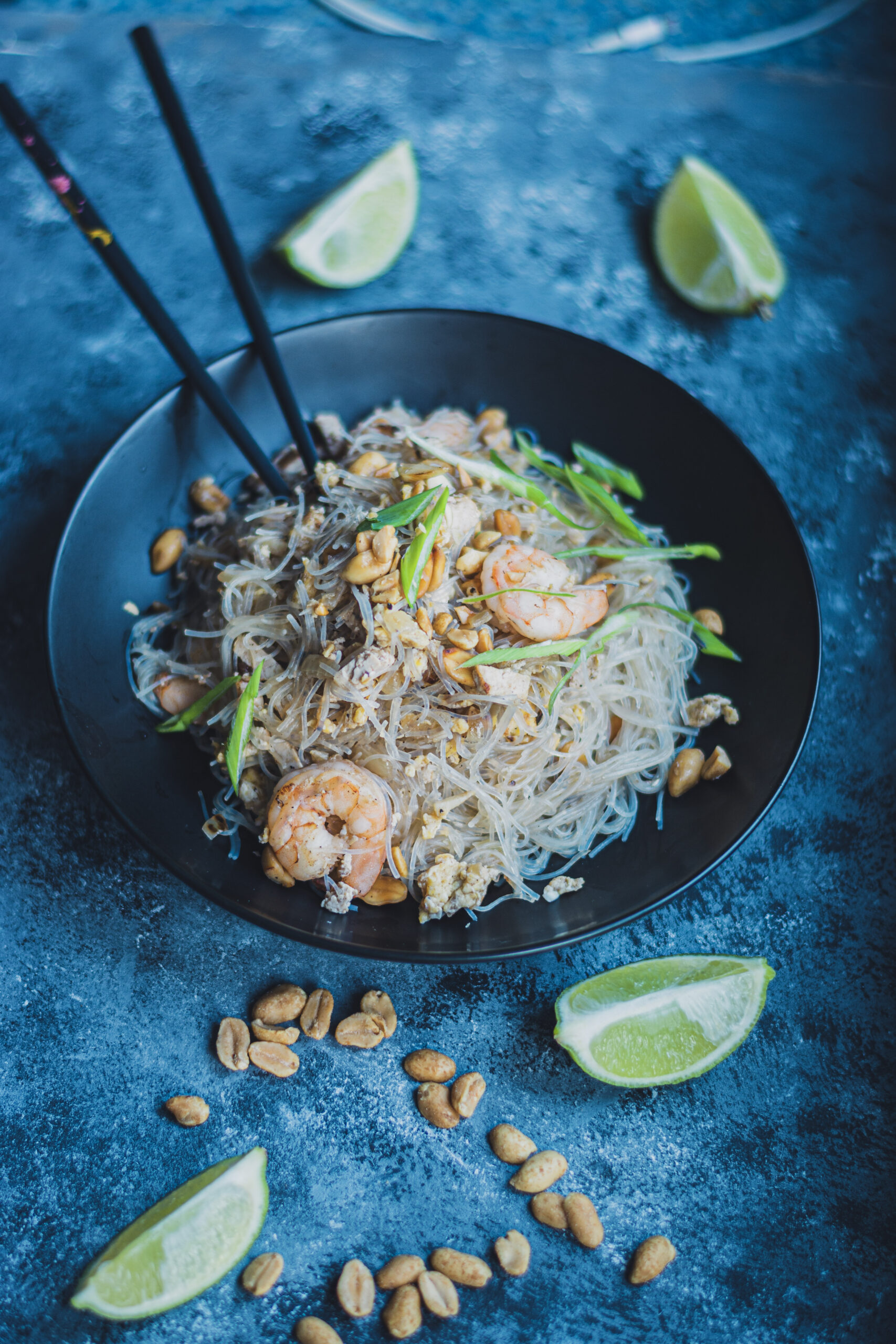 Thai Delicacy – Pad Thai Noodles
Thai Delicacy – Pad Thai Noodles
Description
These noodles are simply fab! Shrimps, eggs, tofu, peanuts, pad Thai sauce, all embraced by delicious glass noodles. Mmmmmm yummy!
The most important thing when it comes to authentic Pad Thai is the Pad Thai sauce. Never add ketchup like they do in restaurants, that is considered an offense to the authentic Pad Thai. As I know there are many Pad Thai recipes out there, I will give you my own version, that I adapted to the one I learned during a course
For the Pad Thai sauce
For the noodles
Instructions
First, lets make the Pad Thai sauce, Boil all ingredients under, "For the Pad Thai sauce" together until sugar is dissolved and sauce is bubbly.

Lets get the noodle ready now, Soak the glass or flat noodles in hot water for 3-5 min. Drain and set aside.

In a wok, heat 2 tbsp oil and fry the onion until translucent, then add garlic. Add shrimp and cook until pink.

Remove the shrimp and add tofu and peanuts. Fry for 2 min.

Add the eggs in one corner of the pan and scramble until cooked.

Add the noodles, 6-8 tbsp of pad thai sauce and shrimps. Mix well and serve hot, with extra sauce and fresh lime (please add lime, that changes the taste completely!). Garnish with spring onions.

Enjoy!