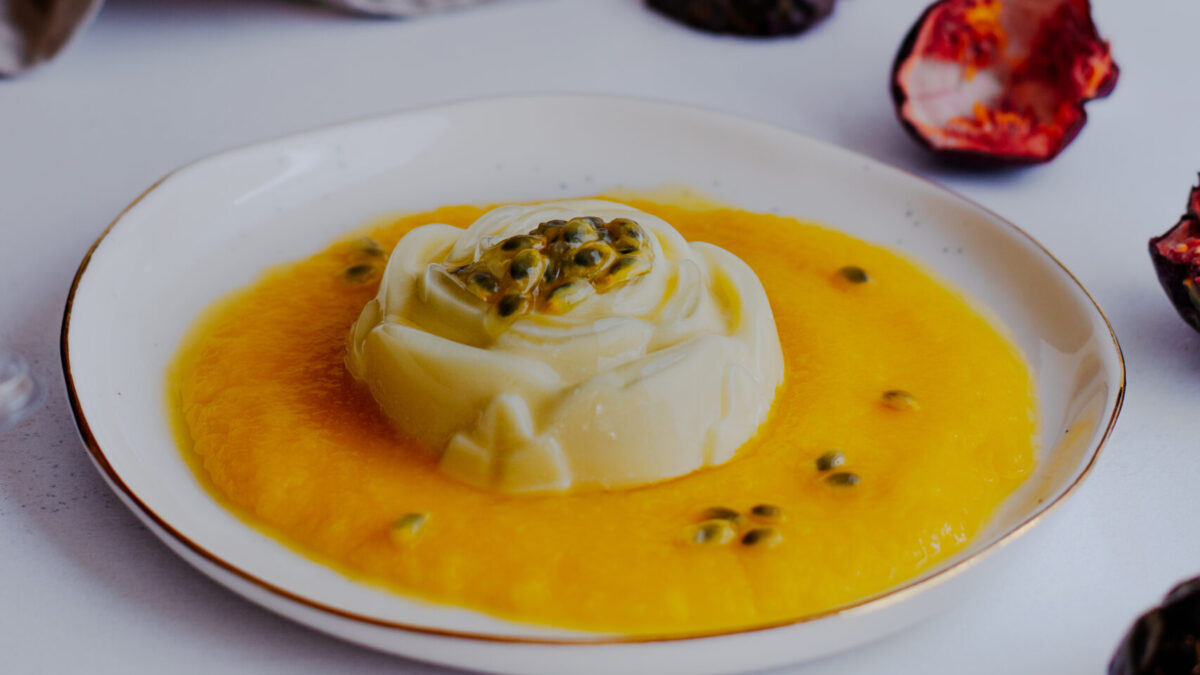 Passion Fruit Panna Cotta with Mango Puree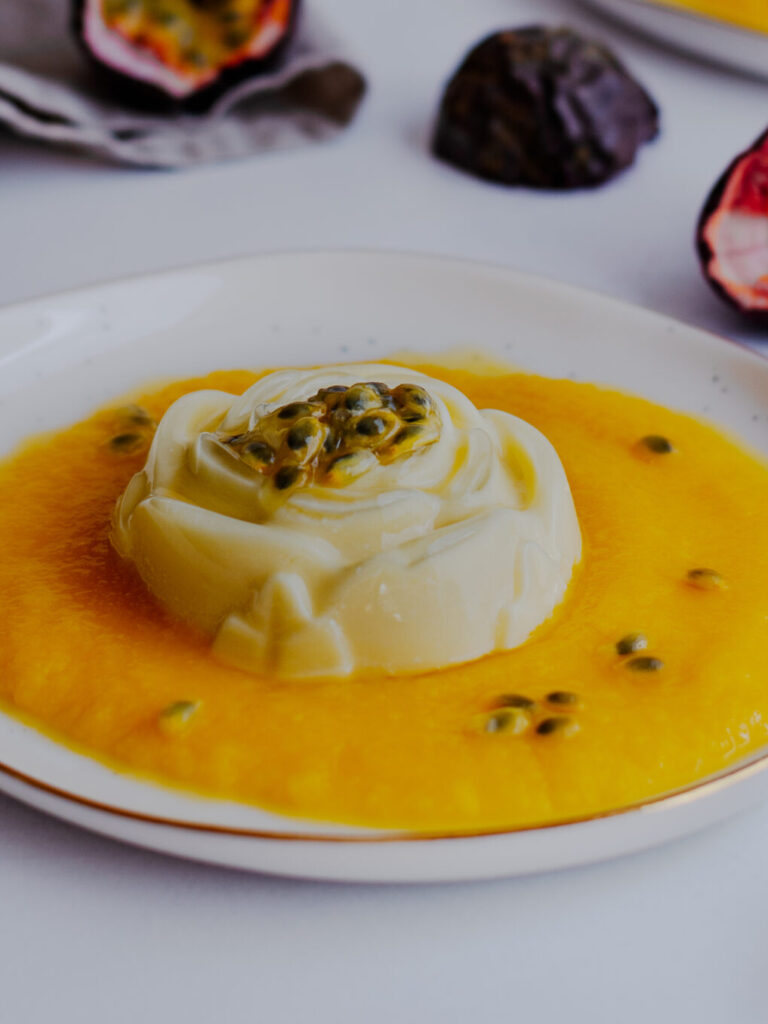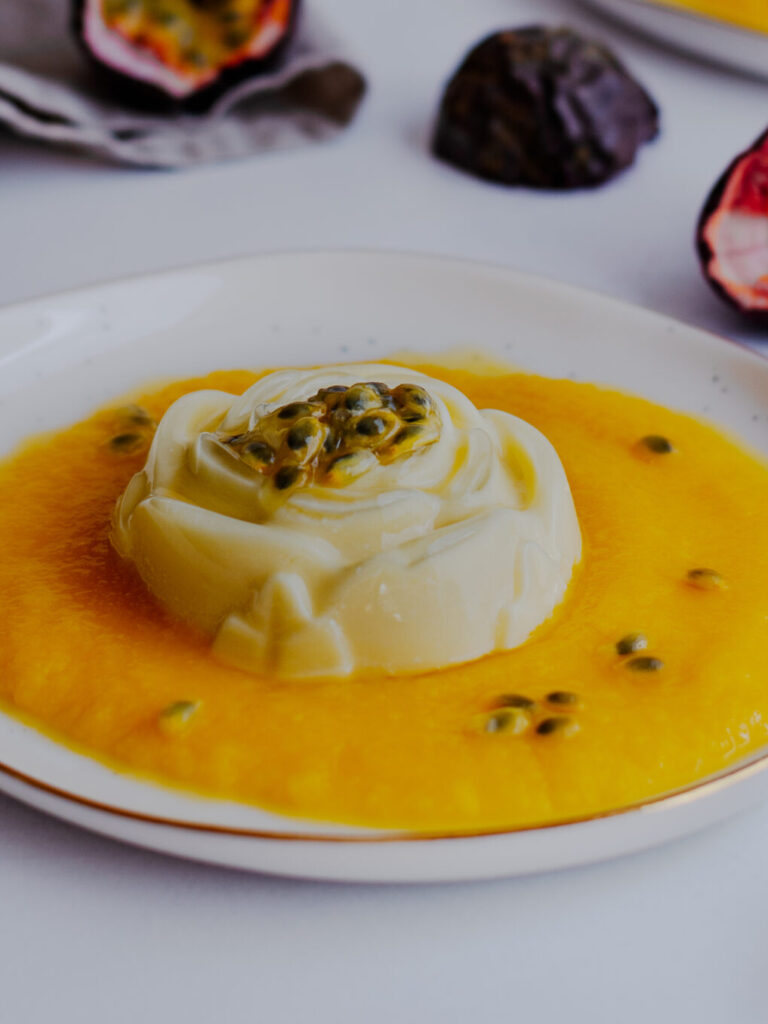 Passion Fruit Panna Cotta with Mango Puree
Description
Passion fruit Panna Cotta - Italy🇮🇹
Panna Cotta is one of the easiest desserts in the world. It's also quick and refreshing and extremely versatile, because you can add any fruit puree to it! i love its light, jelly and airy texture, it's so simple yet so good!
"Panna" is the word for cream in Italian and "cotta" means cooked. So yeah, the main ingredient of this dessert which was invented in Piedmont (a region in Italy), is cream!😅.
To make panna cotta, you just need to warm the cream to melt the sugar, then add the flavourings to it. My version was a little bit different, so check it out!
Instructions
Start by cutting all the passion fruit pieces in half and removing the pulp. Take a sieve and add the pulp to it, pressing it with the back of a spoon and squeezing as much juice as possible from the passion fruit. Keep the seeds for serving or decoration.

In a pot, add the cream, milk, sugar and passion fruit juice and bring everything close to a boil until the sugar has melted. Leave aside to cool.

If you are using granulated gelatine, then hydrate it in water for 10 minutes. The quantity of water might differ but it is usually written on the back of the sachet. However, if it's not specified, you will need to add 6x more water than the quantity of gelatine. 

After hydrating it, you will need to dissolve it on a water bath until fully dissolved. Be careful not to exceed 60 Celsius degrees, otherwise the properties of the gelatine will be gone and you dessert will not set.

If you are using gelatine sheets, simply soak them in cold water for 5 minutes, then drain the excess water and add them once the panna cotta has reached 59 degrees Celsius.

Once you added the gelatine, mix everything well and pour the panna cotta in moulds. I have used silicone ones, but you can also use some small ramekin balls, jars, cups, glasses.

Let the panna cotta set in the fridge for 5h at least. 

Serve them with mango puree and extra passion fruit. For the mango puree, I simply blended the mango till it reached a puree consistency.