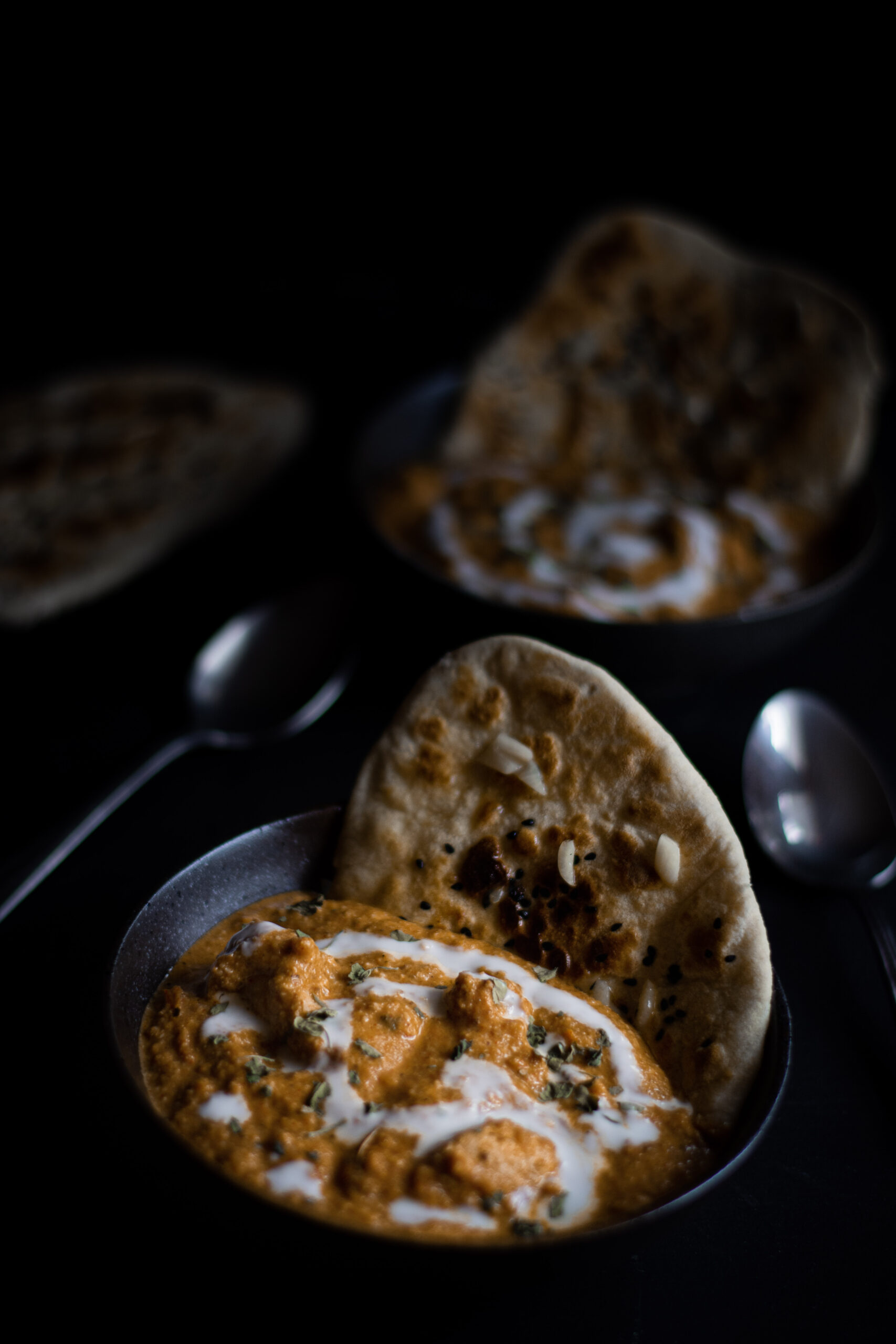 The Famous Indian Butter Chicken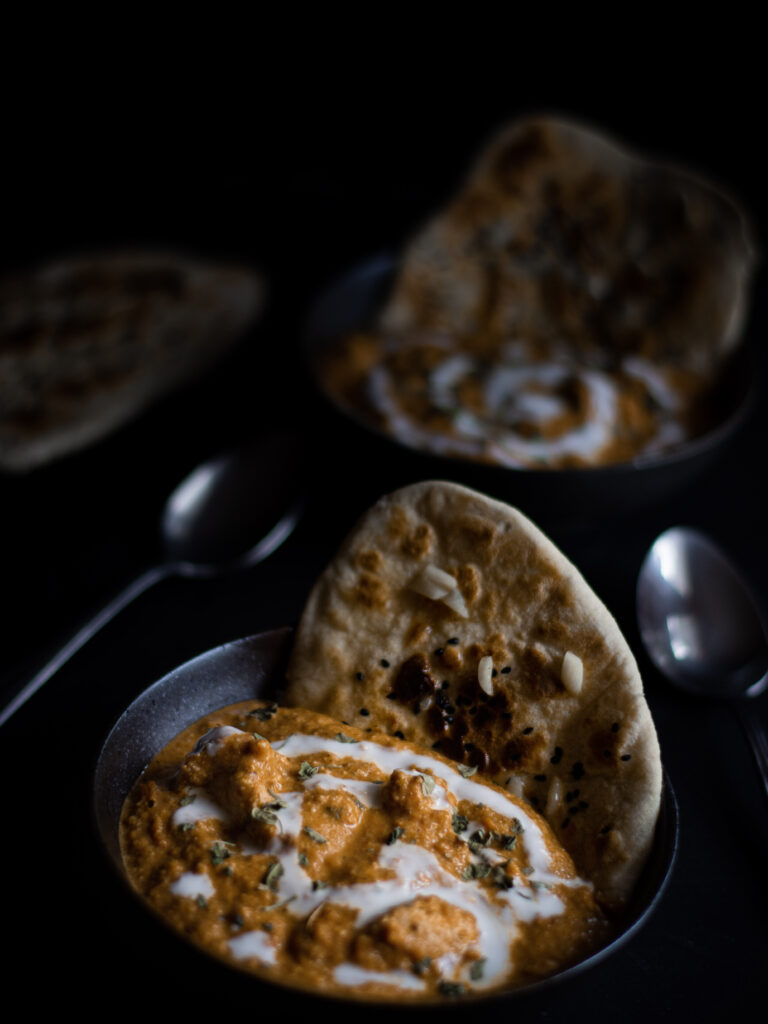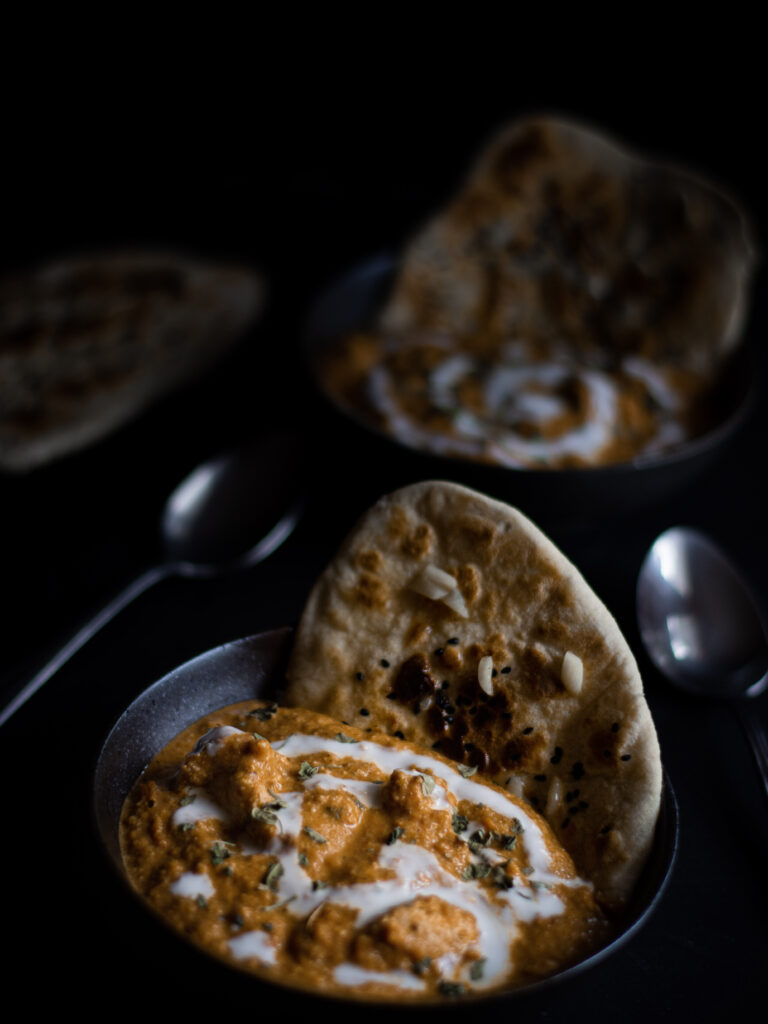 The Famous Indian Butter Chicken
Description
Butter chicken is most probably the most famous Indian dish. Tender and juicy chicken pieces soaked in a luxurious gravy with butter, cream and spices. Sounds tempting?
Butter chicken originated in Delhi in a restaurant. The man who ran the restaurant was famous for his tandoori dishes (tandoor is an Indian oven). One day he decided to mix the leftover mariande juices with butter and tomato and then add the tandoori chicken to it.
This is how butter chicken started being cooked all over India and now it's one of the world's most famous dishes.
For the tandoori chicken
For the gravy
Start by marinating the chicken for at least 30 minutes or overnight. For the marinade, mix all the ingredients for the tandoori chicken and then pour it over the chicken pieces. Mix well and let it rest.

After the chicken has marinated, cook it on a grill pan until completely cooked. Let it rest.

The next step is preparing the butter chicken gravy.

Start by sauteing the onion in 10g of butter and cook it until it becomes translucent (5 min). Then add the ginger garlic paste and cook it until the raw smell disappears. Add the tomato, 1 tsp of garam masala and the cashews and cook for 3 minutes on low heat, until the tomato starts releasing its juices. After 3 minutes, add ½ water to it and cook it for further 5 minutes.

After 5 minutes, puree everything with a blender until you get a smooth gravy. Strain it if you want a finer texture.

Put the gravy back into the pan, add 1 tsp of garam masala and add the chicken pieces to the gravy. Cook everything for further 5 min.

After 5 min, add the cream, mix everything well and turn off the heat. Serve hot with extra cream and butter garlic naan or steamed Basmati rice.