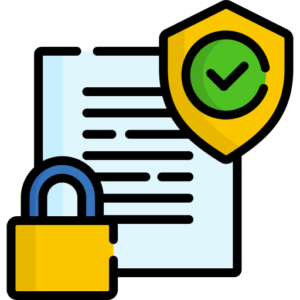 Who we are
Our website address is: https://romandianmasala.com.
Comments
Suggested text: When visitors leave comments on the site we collect the data shown in the comments form, and also the visitor's IP address and browser user agent string to help spam detection.
An anonymized string created from your email address (also called a hash) may be provided to the Gravatar service to see if you are using it. The Gravatar service privacy policy is available here: https://automattic.com/privacy/. After approval of your comment, your profile picture is visible to the public in the context of your comment.
Media
If you upload images to the website, you should avoid uploading images with embedded location data (EXIF GPS) included. Visitors to the website can download and extract any location data from images on the website.
Cookie Policy
About this cookie policy
This Cookie Policy explains what cookies are and how we use them, the types of cookies we use i.e, the information we collect using cookies and how that information is used, and how to control the cookie preferences. For further information on how we use, store, and keep your personal data secure, see our Privacy Policy.
You can at any time change or withdraw your consent from the Cookie Declaration on our website
Learn more about who we are, how you can contact us, and how we process personal data in our Privacy Policy.
Your consent applies to the following domains: romandianmasala.comYour current state: Consent accepted. Manage your consent.
What are cookies ?
Cookies are small text files that are used to store small pieces of information. They are stored on your device when the website is loaded on your browser. These cookies help us make the website function properly, make it more secure, provide better user experience, and understand how the website performs and to analyze what works and where it needs improvement.
How do we use cookies ?
As most of the online services, our website uses first-party and third-party cookies for several purposes. First-party cookies are mostly necessary for the website to function the right way, and they do not collect any of your personally identifiable data.
The third-party cookies used on our website are mainly for understanding how the website performs, how you interact with our website, keeping our services secure, providing advertisements that are relevant to you, and all in all providing you with a better and improved user experience and help speed up your future interactions with our website.
What types of cookies do we use ?
Essential: Some cookies are essential for you to be able to experience the full functionality of our site. They allow us to maintain user sessions and prevent any security threats. They do not collect or store any personal information. For example, these cookies allow you to log-in to your account and add products to your basket, and checkout securely.
Statistics: These cookies store information like the number of visitors to the website, the number of unique visitors, which pages of the website have been visited, the source of the visit, etc. These data help us understand and analyze how well the website performs and where it needs improvement.
Marketing: Our website displays advertisements. These cookies are used to personalize the advertisements that we show to you so that they are meaningful to you. These cookies also help us keep track of the efficiency of these ad campaigns.
The information stored in these cookies may also be used by the third-party ad providers to show you ads on other websites on the browser as well.
Functional: TThese are the cookies that help certain non-essential functionalities on our website. These functionalities include embedding content like videos or sharing content of the website on social media platforms.
Preferences: These cookies help us store your settings and browsing preferences like language preferences so that you have a better and efficient experience on future visits to the website.
The below list details the cookies used in our website.
| COOKIE | DESCRIPTION |
| --- | --- |
| cookielawinfo-checkbox-analytics | This cookie is set by GDPR Cookie Consent plugin. The cookie is used to store the user consent for the cookies in the category "Analytics". |
| cookielawinfo-checkbox-functional | The cookie is set by GDPR cookie consent to record the user consent for the cookies in the category "Functional". |
| cookielawinfo-checkbox-necessary | This cookie is set by GDPR Cookie Consent plugin. The cookies is used to store the user consent for the cookies in the category "Necessary". |
| cookielawinfo-checkbox-others | This cookie is set by GDPR Cookie Consent plugin. The cookie is used to store the user consent for the cookies in the category "Other. |
| cookielawinfo-checkbox-performance | This cookie is set by GDPR Cookie Consent plugin. The cookie is used to store the user consent for the cookies in the category "Performance". |
| viewed_cookie_policy | The cookie is set by the GDPR Cookie Consent plugin and is used to store whether or not user has consented to the use of cookies. It does not store any personal data. |
How can I control the cookie preferences ?
Should you decide to change your preferences later through your browsing session, you can click on the "Privacy & Cookie Policy" tab on your screen. This will display the consent notice again enabling you to change your preferences or withdraw your consent entirely.
In addition to this, different browsers provide different methods to block and delete cookies used by websites. You can change the settings of your browser to block/delete the cookies. To find out more about how to manage and delete cookies, visit wikipedia.org, www.allaboutcookies.org.
Embedded content from other websites
Articles on this site may include embedded content (e.g. videos, images, articles, etc.). Embedded content from other websites behaves in the exact same way as if the visitor has visited the other website.
These websites may collect data about you, use cookies, embed additional third-party tracking, and monitor your interaction with that embedded content, including tracking your interaction with the embedded content if you have an account and are logged in to that website.
Who we share your data with
If you request a password reset, your IP address will be included in the reset email.
How long we retain your data
If you leave a comment, the comment and its metadata are retained indefinitely. This is so we can recognize and approve any follow-up comments automatically instead of holding them in a moderation queue.
For users that register on our website (if any), we also store the personal information they provide in their user profile. All users can see, edit, or delete their personal information at any time (except they cannot change their username). Website administrators can also see and edit that information.
What rights you have over your data
If you have an account on this site, or have left comments, you can request to receive an exported file of the personal data we hold about you, including any data you have provided to us. You can also request that we erase any personal data we hold about you. This does not include any data we are obliged to keep for administrative, legal, or security purposes.
Where we send your data
Visitor comments may be checked through an automated spam detection service.
Disclaimer
This is a personal blog written and edited personally by me. All opinions expressed are my own which are honest and has not been influenced by any means. My reviews are dependent on the visits at the time and revisits will be reviewed again as they may have a different experience or the same.
I am not a professional food critic or a Professional Chef nor do I consider myself as one, this platform allows me to share my the recipes that I cook and consume and write & review my own personal dining experiences, may it be good or bad, delicious or not, all are honest and truthful opinions. If you disagree or agree with me at any point or do not receive the same experiences as I have, I do not hold any responsibility as everyone will have their own experiences that they will encounter themselves.
All meals consumed at restaurants and ingredients used in my cooking are paid for by me. However, if any meals or product has been sponsored or compensated or if I was an invited guest, it will be clearly disclosed at the end of each review. All images on this blog are my own, unless stated otherwise. If you wish to use any of my photography for any purposes, please do not use without any written permission and give credit and link back to the website. If you would like to send a product or any sponsors/endorsements, it may or may not be published and reviewed in the website. If you wish to send any products or invitations for any media, press or collaborations etc., consider if it is something related to the content of the website and if you see fit, write to us through Despre noi & Contactează-ne page
Acknowledgment
The icons used on the site are from: https://www.flaticon.com/ and the authors we have used icons from are as below
Freepik
https://www.flaticon.com/authors/freepik
https://www.freepik.com
Smashicons
https://www.flaticon.com/authors/smashicons
https://smashicons.com/
Nhor Phai
https://www.flaticon.com/authors/nhor-phai
Icongeek26
https://www.flaticon.com/authors/icongeek26
Smalllikeart
https://www.flaticon.com/authors/smalllikeart