The Afghani Kabuli Pulao
Rice Casserole with chicken, dried fruit and caramelized carrot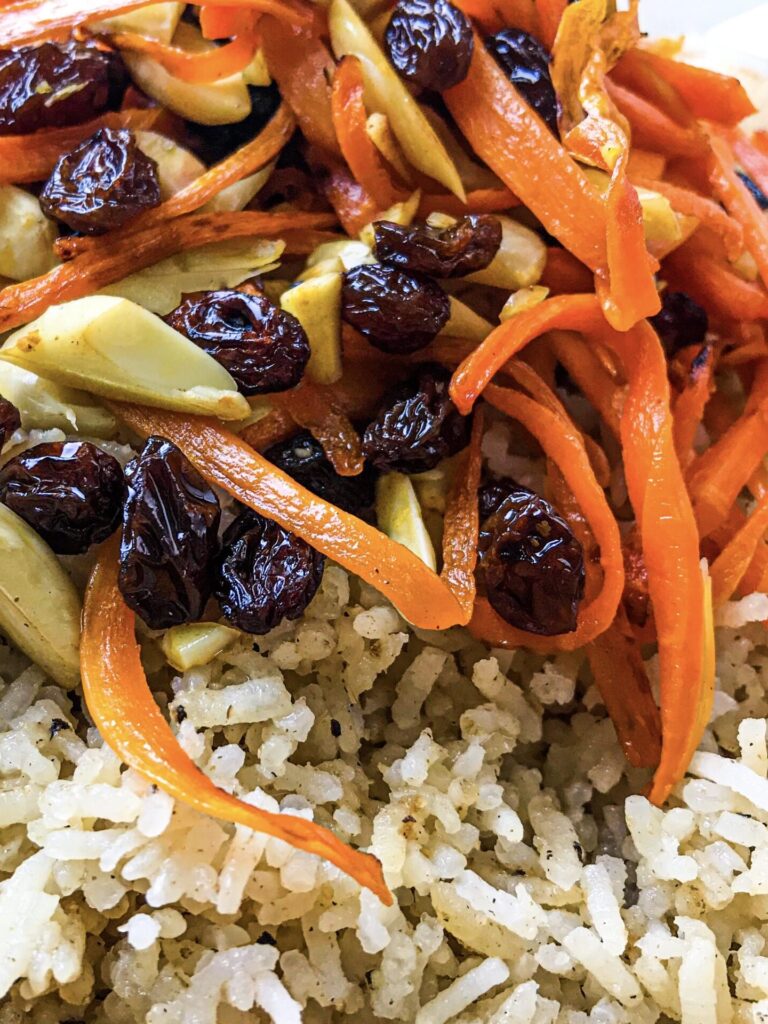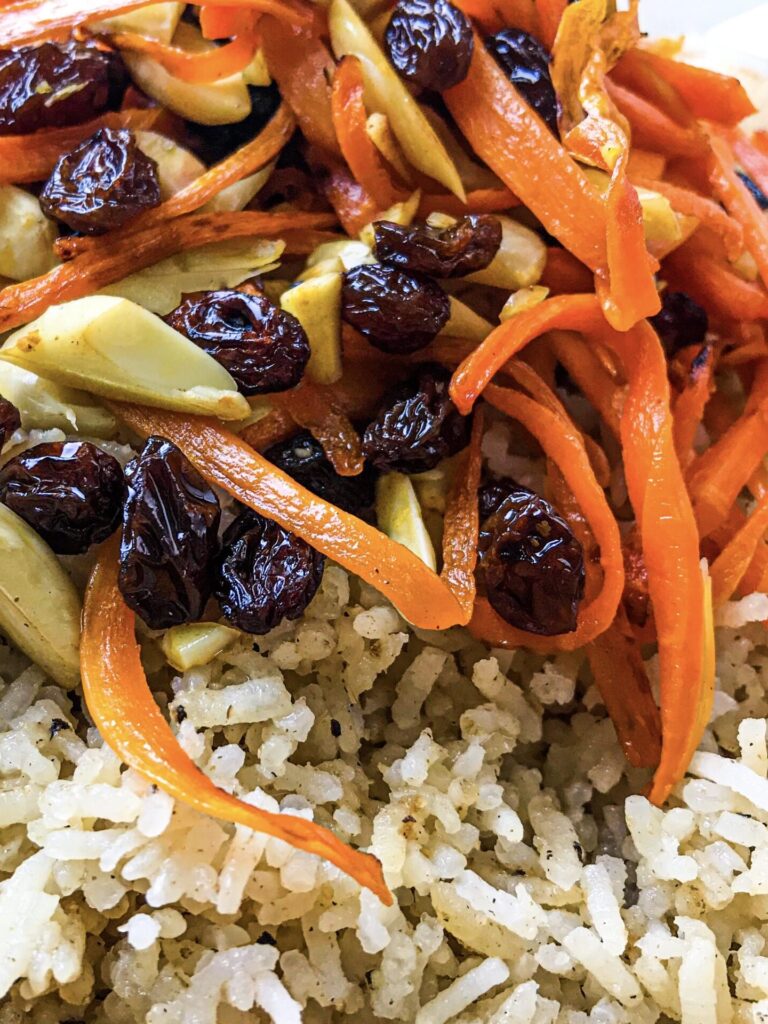 The Afghani Kabuli Pulao
Description
Kabuli Palaw was created by rich families in Kabul, Afghanistan, who could afford using ingredients like dried fruit in their dishes.
2 things are very important when preparing this dish:
Don't mix everything together. Keep the rice, chicken and dried fruit topping separate.
Use a good quality Basmati rice and DO NOT OVERBOIL IT. You can see in the picture that mine broke apart because it was very glutinous, so I think I should have left it soak in the water for a while. But it was still delicious.
This dish is so full of textures and flavours that it is impossible not to fall in love with it.
Start by preparing the topping: In a pan, heat some vegetable oil and Sautee the carrots for 2 minutes. After 2 minutes, add the raisins and cook for 1 more minute. After 1 minute, add the almonds and cook everything for 1-2 more minutes (maximum). Let it cool down.

In a separate pot, add some oil and Sautee the onions until translucent and caramelized. Add the chicken to it together with some salt and cook for 15 minutes with the lid on.

Meanwhile prepare the rice. Boil the rice according to the instructions. For regular Basmati rice, I have my own method which you can follow as well: I soak the rice for at least 30 minutes, then wash it very well until the water becomes clear. I bring water to a boil, add salt to it and then I add the soaked rice which I cook for about 10 minutes. The boiling time depends on the type of Basmati rice and on the soaking time. It's important to use a good quality Basmati rice (you can see mine was not because it started breaking apart immediately) and it's important to not over-boil it! Just boil the rice until it is al-dente.

 

Remove the chicken from the pan and add the rice, mix everything well (use a bigger pot, not like me, otherwise you will cut through the rice and break the grains if you apply too much pressure). Add the spices too and mix everything well. Put the chicken on top of the rice and cook in the oven for 15-20 minutes.

Serve it by positioning the chicken on the plate, then the rice, then the topping. Enjoy!