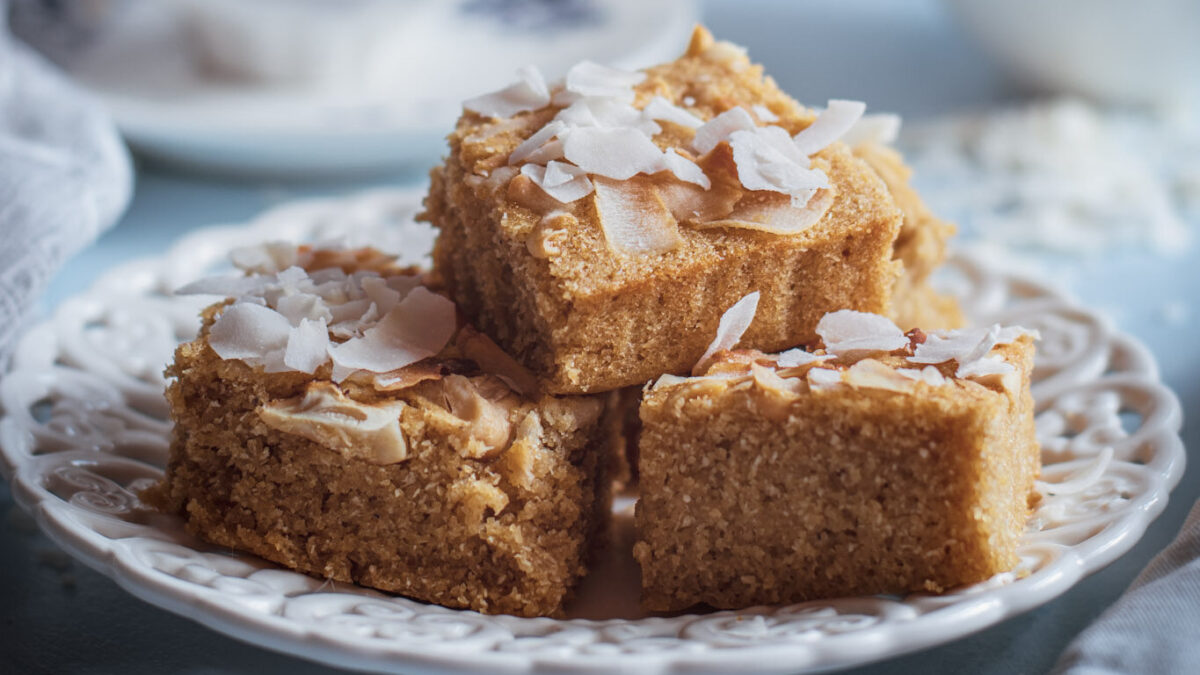 Sanwin Makin – Burmese Cake
Sanwin Makin – Burmese Cake
Description
Sanwin Makin is a traditional Burmese cake which contains semolina, coconut milk, coconut flakes and cashews. Everything is spiced up with a little bit of cardamom. I simply love the combination between these flavors!
This cake is a famous street snack in Myanmar and it is served during feasts as well. It can vary a little in texture and taste, since some recipes call for sesame seeds instead of cashew nuts or condensed milk instead of coconut milk.
What I love about this cake is the moist texture and the incredible flavors. You really need to try it.
Start by adding the dry ingredients to a bowl. Mix the semolina together with the desiccated coconut, the baking powder and cardamom powder.

Add the coconut milk to the dry ingredients and mix well. Add the egg, mix everything well, then add the sugar/jaggery and the melted butter. Stir everything.

Transfer the batter to a baking tray (use a small baking tray, not bigger than 20x20 cm; if your tray is bigger than 20 cm, you have to double the quantities and make a bigger cake so that it will not be too flat).

Add the coconut chips and cashews on top and bake in the preheated oven.