Pakistani Chicken Karahi
This chicken is absolutely to-die-for! It has so many flavors that it can overwhelm you!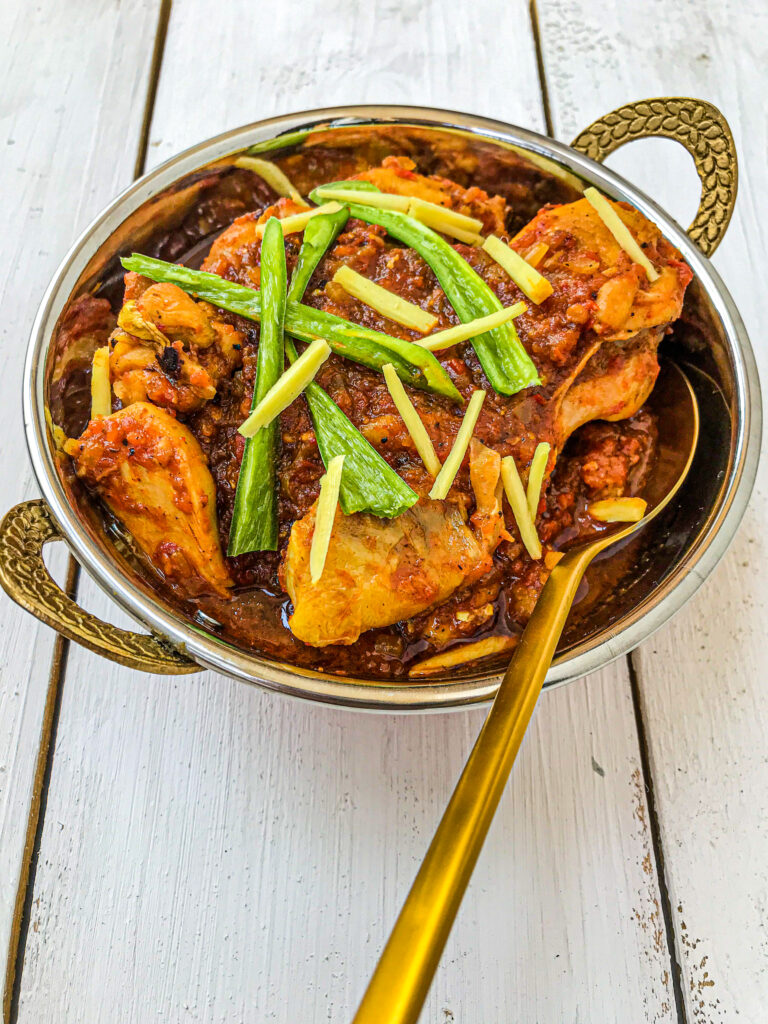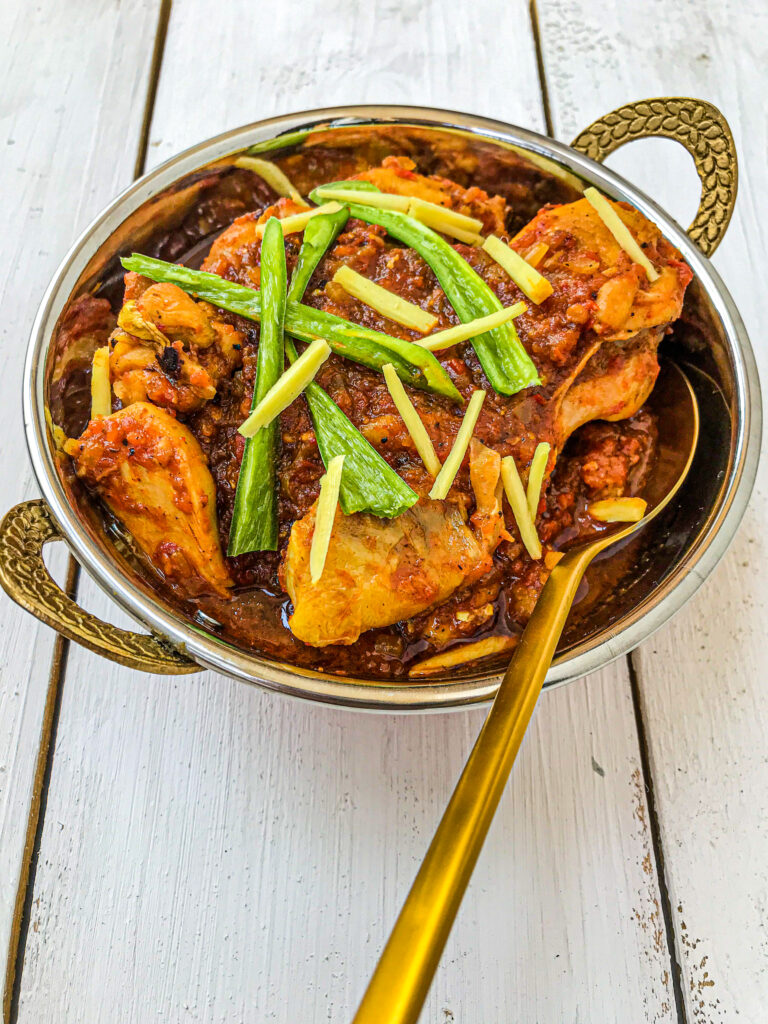 Pakistani Chicken Karahi
Description
Chicken Karahi is a dish prepared in Pakistan containing, of course, chicken
"Karahi" is the name of the pan/pot in which this dish is cooked (it is similar to a Chinese wok) and it is a typical vessel for South Asia.
If you love curries and if you are a non-veg lover, then I'm sure you are going to love this dish!
Credit: https://recipe52.com/pakistani-chicken-karahi-recipe/
In a pan heat 2-3 tbsp oil and cook the chicken for 15 minutes. Add salt and pepper as per your taste.

After 15 minutes, remove the chicken from the pan and set it aside. Add the spices powder and all the other remaining spices to the pan, together with the garlic paste and the chilli paste and cook for 30 seconds. Add the onion and cook for 5 minutes.

After 5 minutes add the tomatoes, bring it to a boil, then add the chicken and cook for further 15 minutes. Serve with Basmati rice and garnish with ginger slices and chillies.