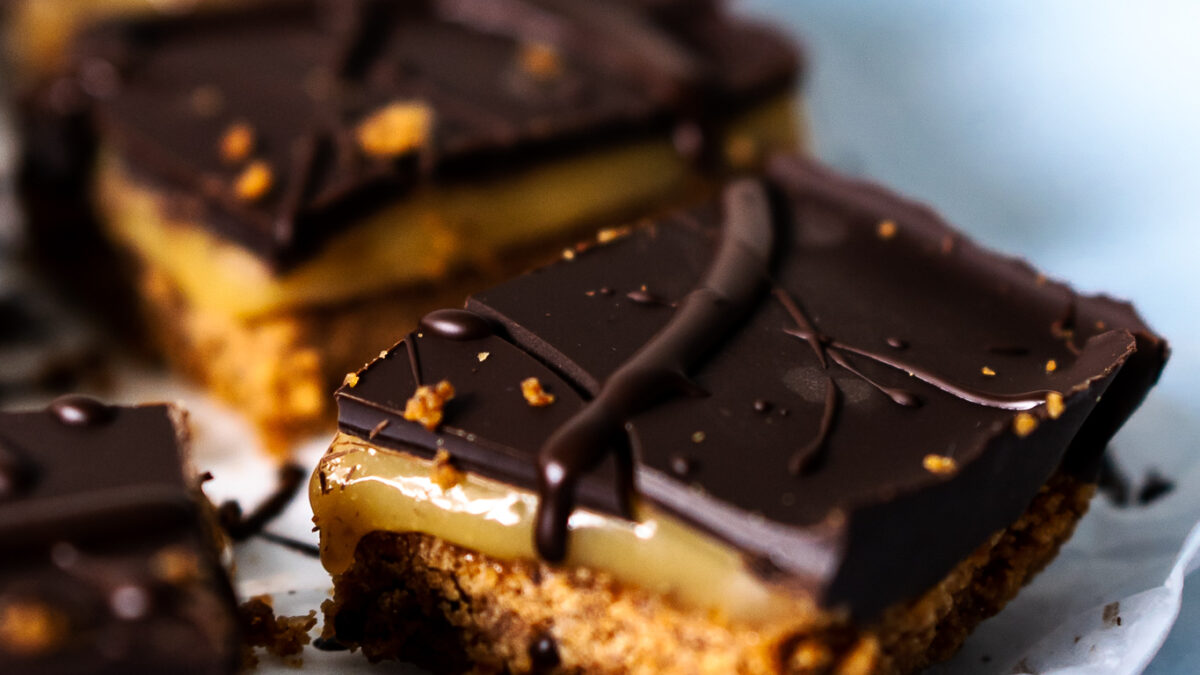 Millionaire's Shortbread with Gingerbread Base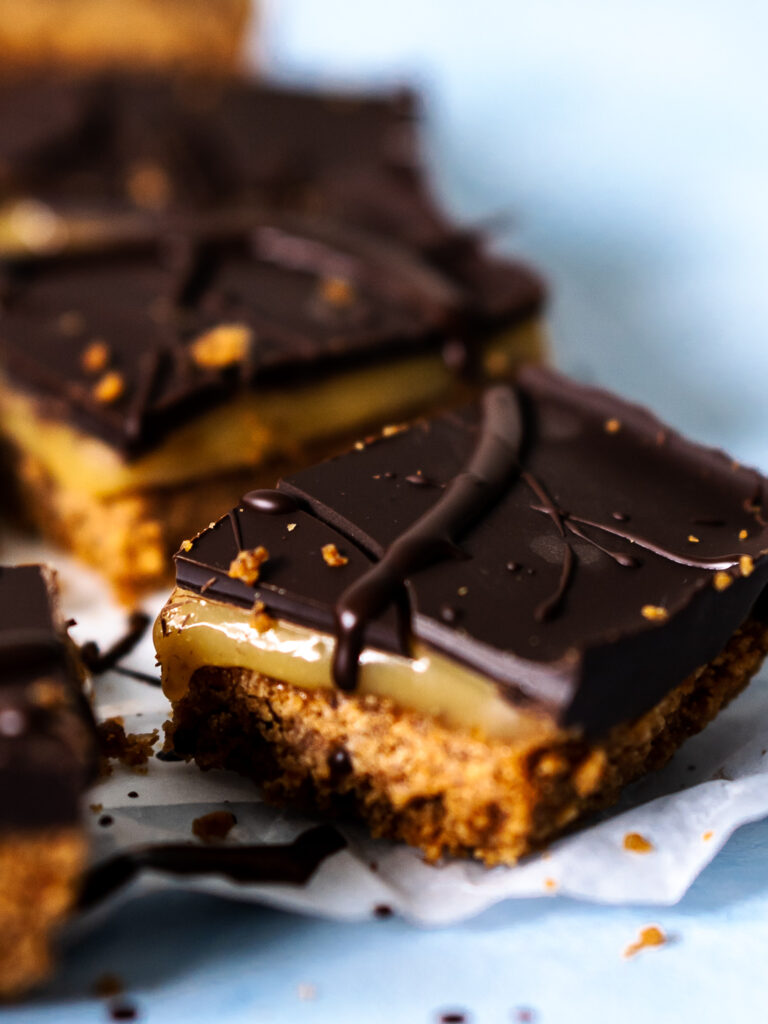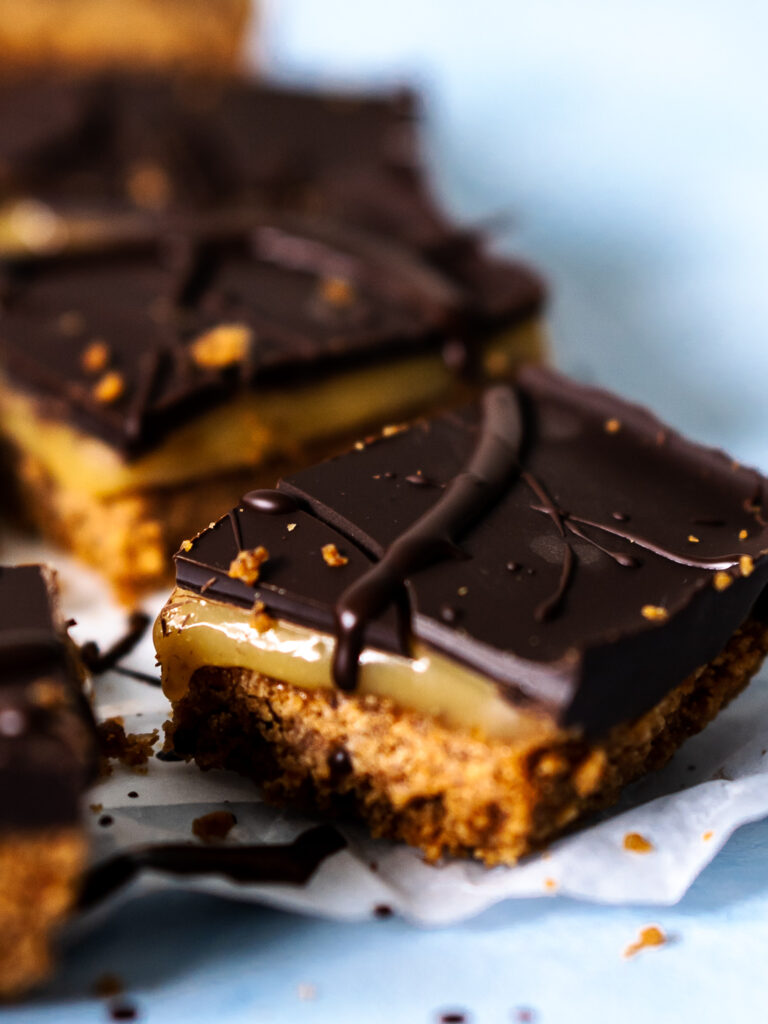 Millionaire's Shortbread with Gingerbread Base
Description
If you love twix and gingerbread but at the same time you want a dessert which is not high in sugar as these 2, then I would recommend you to try this millionaire's shortbread with gingerbread crust: it is mind-blowing!

There are 2 reasons you might wanna make this:

1. It is ridiculously easy and fast
2. It is a great way to use the leftover gingerbread

Millionaire's Shortbread is usually made with a buttery crust, but since it's Christmas, I thought of adding some flavour to it.

This dessert originated in Scotland a long time ago and back then it was made without the toppings. The addition of these 2 toppings appeared in the 20th century, making the shortbread richer and much more decadent (this is why it is called Millionaire's Shortbread - it is an upgraded version which is rich and it has more calories too).
There are 2 ways in which you can prepare this dessert and I tested them both. You either bake some gingerbread dough, to which you will add your caramel and chocolate or you can make a gingerbread base out of leftover gingerbread mixed with a little bit of melted butter and voila - you get a quick, no bake dessert in no time.
Instructions
Making the gingerbread base

Start by making the gingerbread base. Add the gingerbread to a blender and give it  a few pulses until it becomes powdery. Gradually add the cooled melted butter until the mixture resembles coarse sand. Press this mixture into a 18-20cm x 20cm square tin (lined with baking paper) and refrigerate until the condensed milk caramel will be ready.

Making the condensed milk caramel

In a saucepan, add the milk powder, sugar and the water. Mix everything with a whisker until you cannot see any lumps anymore. Boil the mixture for about 10 minutes or until it is bubbly and it has a caramel colour (slight brown). Turn off the heat and let it cool down for 5 minutes. After 5 minutes, pour it over the refrigerated biscuit base. Spread it with a spatula. The caramel will set very quickly. Let it cool slightly to room temp then refrigerate until you add the chocolate layer.

Tip: If you don't want to make the condensed milk from scratch, just boil the store bought condensed milk until it has a golden-brown colour.

Melting the chocolate

Melt the chocolate over bain-marie and once it is melted and glossy, pour it over the caramel layer (make sure it is set; wait for it to set at least 30 minutes in the fridge) adn refrigerate for 1 or 2 more hours (for best results leave it overnight). Cut in pieces and serve. Enjoy!