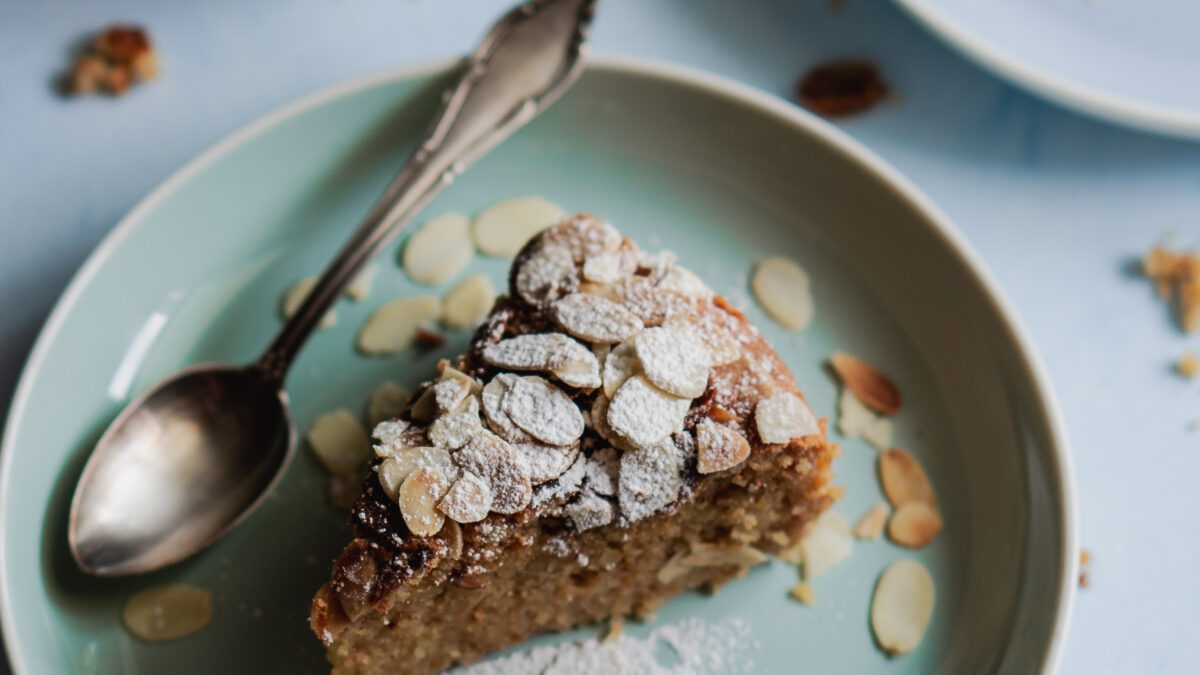 Gluten-free Almond Cake (Bolo de Amêndoa)
Gluten-free Almond Cake (Bolo de Amêndoa)
Description
I simply love moist cakes with a soft texture! This is exactly what almond does to a cake: it makes it incredibly moist, light and soft!
This Portuguese almond cake is spiced up with cinnamon (one of Portugal's most used spices) and orange extract and I cannot tell you how flavourful is! The best part is that it has no flour, so it's perfect for the ones who have a gluten-free diet.
Would you like to have a slice of this delicious cake? Then stay with me to see the recipe!
The recipe video is out on our Instagram reels, click here to see it
Instructions
Mixing the butter and almond flour

Start by mixing the room temperature butter with the almond flour until you get a nice and consistent mixture. Set aside.

Beating the egg yolks

Beat the egg yolks with half of the quantity of the sugar until pale and fluffy, then add the cinnamon powder and orange extract/zest.

Putting everything together

Incorporate the almond mixture into the egg yolk mixture with a spatula by folding it. Set aside.

Mixing the egg whites

Beat the egg whites with the remaining sugar until you get a nice and soft meringue (it doesn't need to be stiff). Incorporate the meringue into the egg yolk and almond mixture. Transfer the batter into a round baking tin lined with baking sheet and butter. Sprinkle with the almond flakes and bake for approximately 30 minutes at 180 degrees.

Serve

Serve with more almond flakes and icing sugar.

Enjoy with a cup of coffee or tea.