Famous Flatbreads from India: Laccha Paratha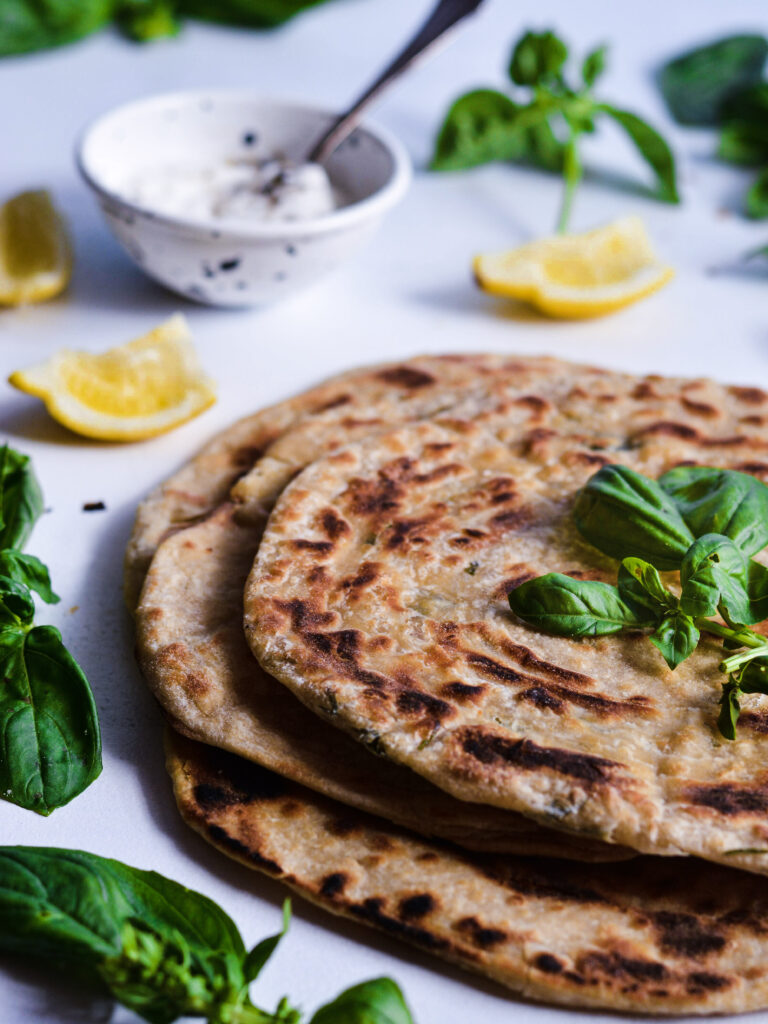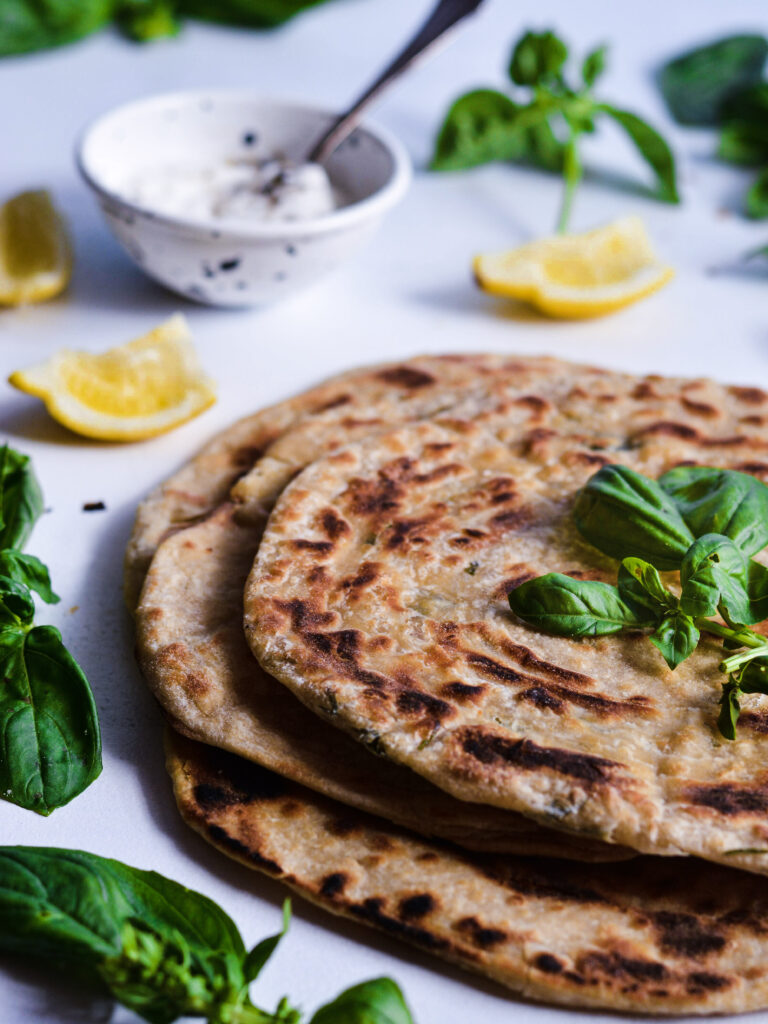 Famous Flatbreads from India: Laccha Paratha
Description
If you'd ask me what is my favourite type of bread, I would hesitate a little. Why? Because there are so many delicious and endless variants out there! I love homemade sourdough bread, I love baguette, but ever since I discovered Indian flatbread, I instantly fell in love. There is a tough battle between the traditional Indian naan and Paratha.

I simply love Paratha for its flakiness and crispiness and goodness. It's one of the best things you could ever have in your life, I can guarantee you that.

It is believed that Laccha Paratha originated in the Indian state Punjab. The word Laccha means "ring" in Punjabi and it refers to its circular shape and its rings formed by the layers of goodness. The dough is rolled, then sprinkled with ghee and then folded like a paper fan and then rolled again in order to form flaky layers, just like in puff pastry.

There are many versions of Paratha, but I prefer this one. I made this one with fresh basil and it was amazing.
Start by mixing the 2 types of flour with salt and semolina, then gradually add water until you form a dough. Do not over knead, otherwise you will develop the gluten and the paratha will be hard and chewy. Let the dough rest for 15-20 min.

After 20 min, divide the ball into 4 equal pieces and roll them as thinly as possible. After rolling them, add one tsp of ghee on the entire surface, then start folding the circle like you would do with a paper fan. This will add those layers of crispness and flakiness. Stretch the "paper fan" to make it longer and thinner, then roll in into a roll (see video). Press it gently and let it rest for 15 min. After 15 min, cook the paratha into a hot pan, adding more ghee as per your taste. Enjoy!

You can also use only all-purpose flour, it is not necessary to add wholewheat flour. This is just my preference.