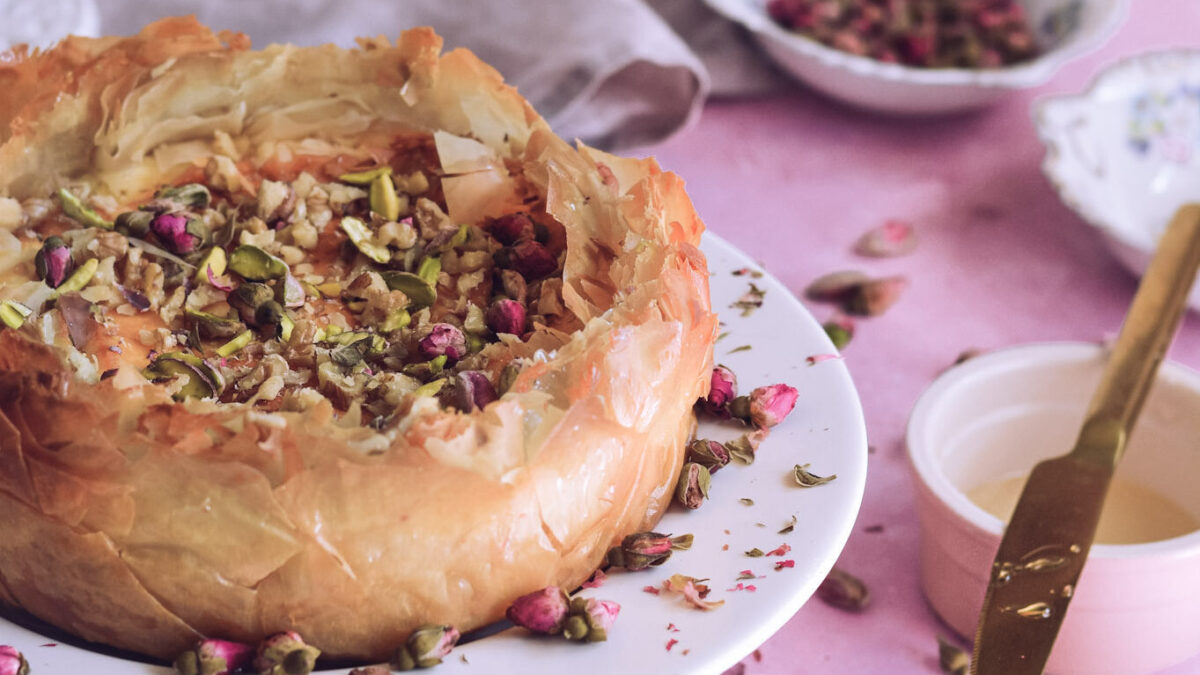 Delicious Baklava Cheesecake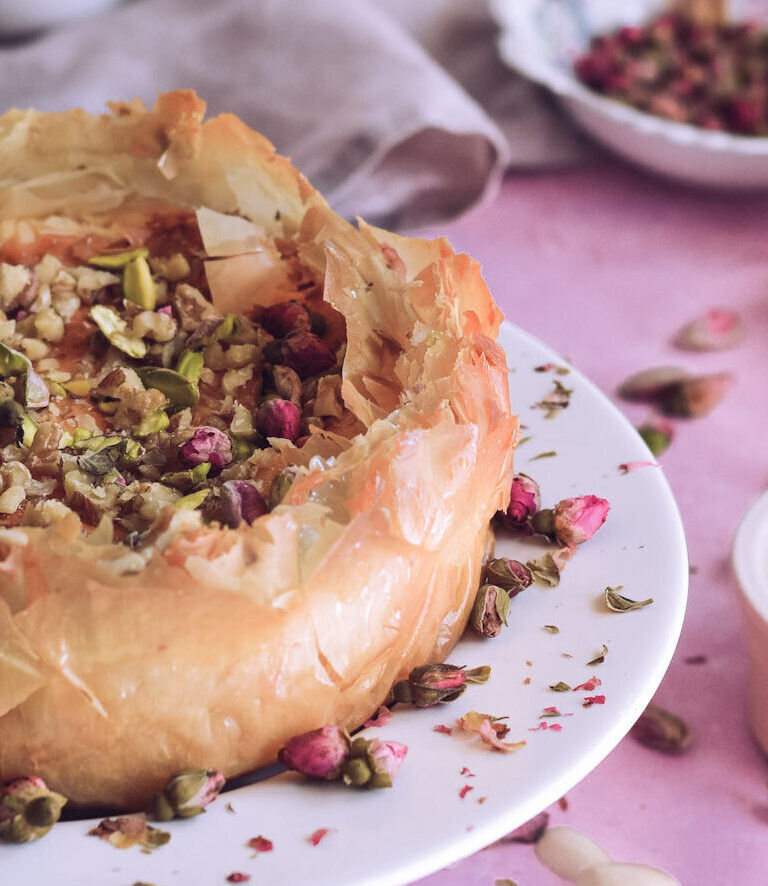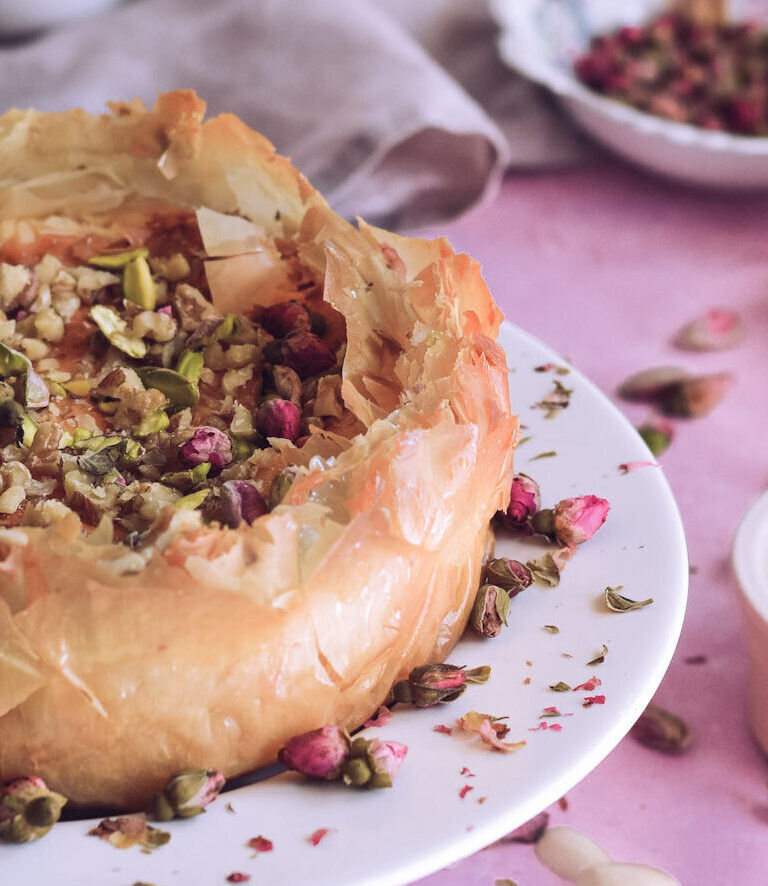 Delicious Baklava Cheesecake
Description
I've been having this recipe in my mind for such a long time now. I've seen it on Social Media and I really wanted to give it a try. After analyzing more recipes, I decided to stick to my own quantities and imagination, since I wanted to give it a small twist. The only regret that I have is the fact that I did not make it earlier because it is THAT good. Please, please give it a try if you are a baklava lover. The fusion between baklava and cheesecake is mind-blowing! And that rose water syrup, tempered with lemon zest gives an incredible flavor!
For the Cheesecake
For the sugar syrup
Instructions
Start by placing the filo sheets in the baking tray.

Take 2 filo sheets, brush them with a good quantity of melted butter and gently place them in the baking tray. Make sure the tray is greased with butter too.

After placing the 2 sheets, sprinkle half of the nuts quantity. Repeat the same with the next 2 filo sheets.

Sprinkle the remaining nuts quantity. Repeat the same process with the remaining 2 filo sheets. Make sure you butter them all the way through, otherwise they will break and it will be difficult to place them in the round baking tin.

Prepare the filling.

Mix the cream cheese with the sugar and cornstarch + a little bit of salt (always add a little bit of salt to your cakes to enhance the flavours), then add the eggs one by one mixing well after each addition. Add the cream and mix everything well. Pour the filling in the tray over the filo sheets. Cut the excess of the sheets with scissors in order to give it a round shape. Bake in the preheated oven at 160 degrees for 45 minutes. Feel free to use water bath if you don't want any cracks. In the last 10 minutes, remove the ring of the tray to allow the sides of the sheets to crisp up and get golden. 

At this point, prepare the syrup.

Mix 60g water with 125g sugar and zest of 1/2 lemon in a pan and after the sugar has melted, boil everything for 3 more minutes. Turn off the heat and add 1 tbsp of rose water. Pour the hot syrup over the hot cheesecake, especially over the pastry sheets. Allow to cool and refrigerate. Serve with chopped pistachio. Enjoy!