Kerala Style Chicken Curry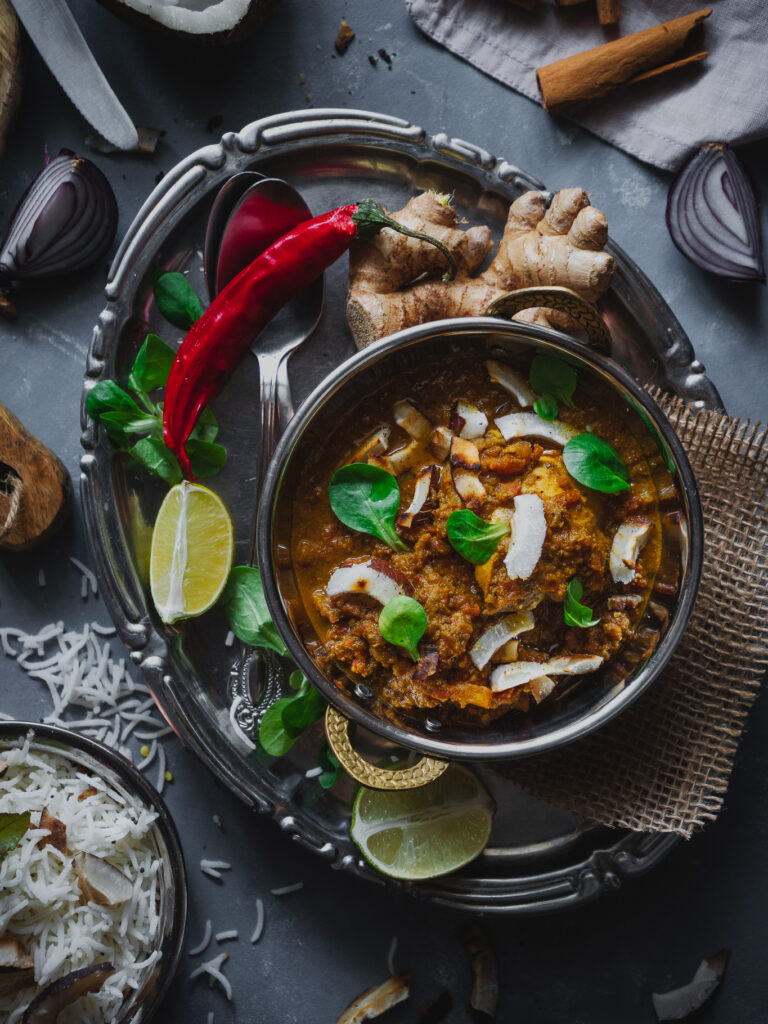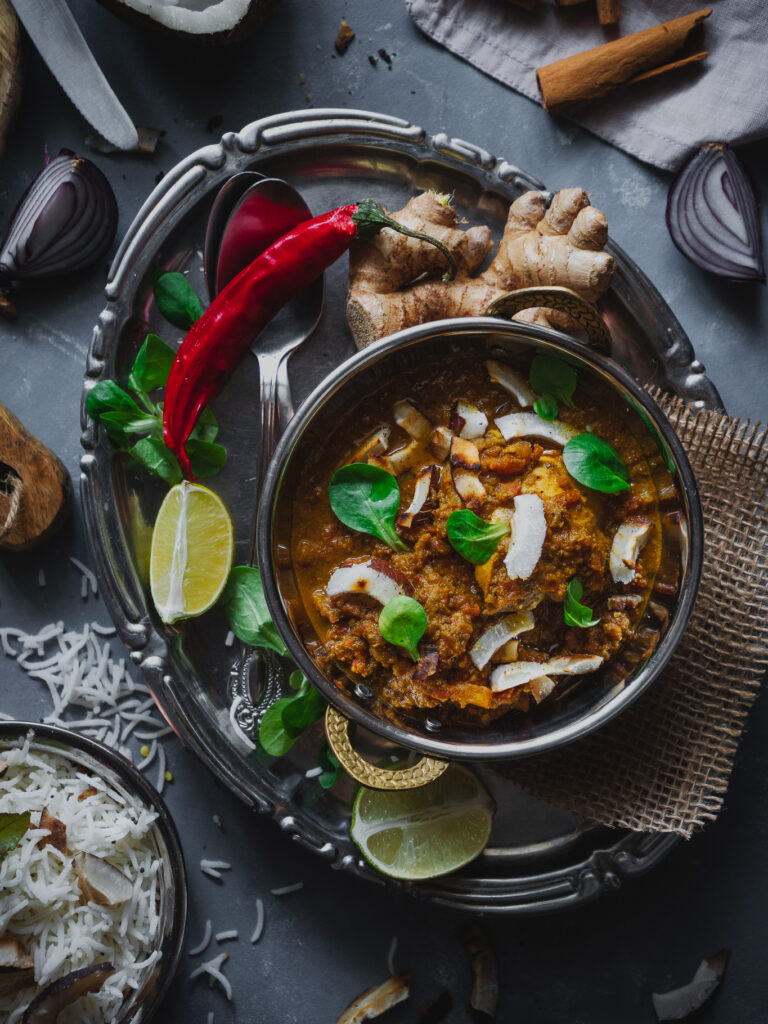 Kerala Style Chicken Curry
Descriere
If you want to try one of my Indian recipes, please try this one! It has officially become my favourite. It is so delicious and so flavourful! I've never been to Kerala but I was lucky enough to try authentic south Indian food and I simply fell in love with it. If you are a coconut and spice lover, you will love this too. If you don't find curry leaves in your country, you can just skip them. I would not recommend using dry ones because they lack the flavour, so if you find frozen ones, then use those, as their flavour is preserved much better. You will impress all your guests with this curry! I found the inspiration on greatbritishchefs.com but I have adjusted the recipe a little and I served the curry with some coocnut rice for more flavour.
Pentru pasta de curry
Pentru curry
For the coconut rice
Instrucțiuni
Preparing the curry paste

Start by heating the oil in a pan and add the cumin, coriander, fennel seeds, cinnamon, cloves and green cardamom seeds. Allow to splutter (don't burn!) then add the curry leaves. Give everything a stir and add the hydrated chilli. Add the garlic, ginger, onion, turmeric powder and some salt and cook for 2 minutes. Add the coconut slices, cook for 1 more minute and transfer on a plate. Allow to cool down completely. After that, transfer everything into a grinder/blender and mix with some water until you get a nice and thick paste. Set aside.

Prepararea curry-ului

In a pan, heat the 2 tablespoons of coconut oil and add the chopped onion and a little bit of salt. Cook until slightly caramelised (5-7 minutes). Add the curry paste and cook it for 2-3 minutes, then add the chopped tomatoes and the sugar. Mix everything well.

Brown the chicken

In a separate pan, heat some oil and add the chicken pieces, together with some salt and cook then for 2 minutes on each side until they get a little bit brown. Once they are brown, put the chicken pieces one by one in the onion, curry paste and tomato mixture. Boil for approximately 30 minutes on low heat or until the meat falls apart slightly from the bone.

Preparing the rice

For the rice, you will have to prepare a tadka, that means frying whole spices in a little bit of oil in order to release their flavours. In a small pan, heat the oil and add the mustard seeds and allow to splutter. Add the curry leaves, allow to splutter. Finally, add the coconut slices and cook until they become slightly golden. Take the tadka and pour it over the drained rice. Mix everything well and serve with the curry. Enjoy!