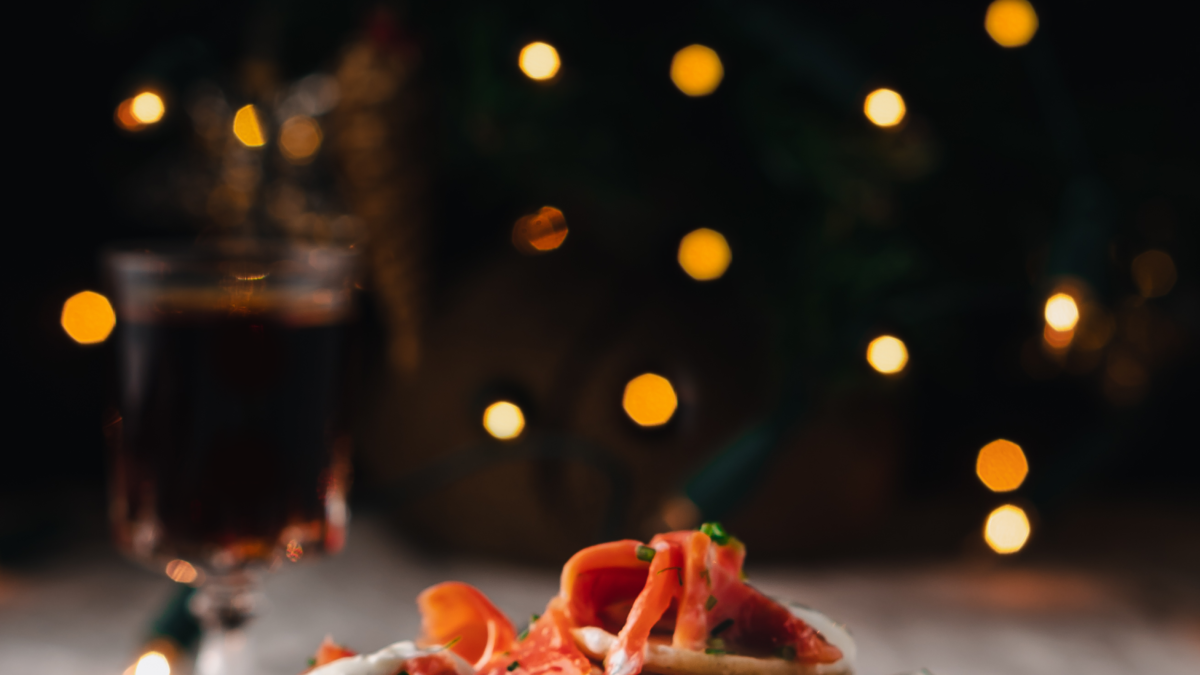 Easy Blini with Smoked Salmon
Easy Blini with Smoked Salmon
Descriere
The second idea of appetizer is here! I cannot tell you how fun it was to make these mini pancakes, I bet it's even more fun to make it with your children, they will love them!

Blini are traditional Eastern European pancakes which are usually topped with salmon or caviar. Or you can choose your own garnish.

Blini was considered in the past as a symbol of the sun due to its round form. This is why they were prepared mostly at the end of the winter to honour the new sun.
Stay with me for the recipe.
Instrucțiuni
Preparing the pancake batter

Start by preparing the batter. Add the egg to a bowl and give it a good mix, then add 2 tablespoons of the flour and mix well. This is how I make simple pancake batter to make sure there are no lumps. Add 2-3 tablespoons of the oat milk, then add the rest of the flour and mix well, then add the oat milk until you have a thick batter. This is my method, you can also put everythinh in one bowl and mix, but the dough is smoother this way and free of lumps. I added a total of 150g milk but make sure you have extra ready, as the quantity can differ. I personally find the flour in Germany much more denser and everytime I want to buy white flour, I end up buying I don't know which type of spelta and that impacts the quantity of liquid that I use. Don't worry, this is just in this recipe which is foolproof, basically yu just need to have a thick crepe/pancake like batter at the end. You can see the consistency in my reel.

Coacerea clătitelor

After the dough is ready, heat a pan and transfer your dough to a container which will allow you to drop small pancakes directly on the pan (like mustard or ketchup container, something that can be squeezed, that will really help). If you don't have it, you can use a teaspoon as well. Cook the pancakes and allow them to cool slightly before topping them up.

Asamblare

Cut the salmon into bite-sized pieces. Take some sour cream using 2 teaspoons to drop it on the top of the mini pancake, then add the salmon next to it and then sprinkle some freshly chopped chives. Repeat the same steps for all the pancakes. You can also use cream cheese, caviar, dill, there are so many options, but I preferred this one. I hope you will try this recipe too because it is very easy to make and the result is stunning. Enjoy!