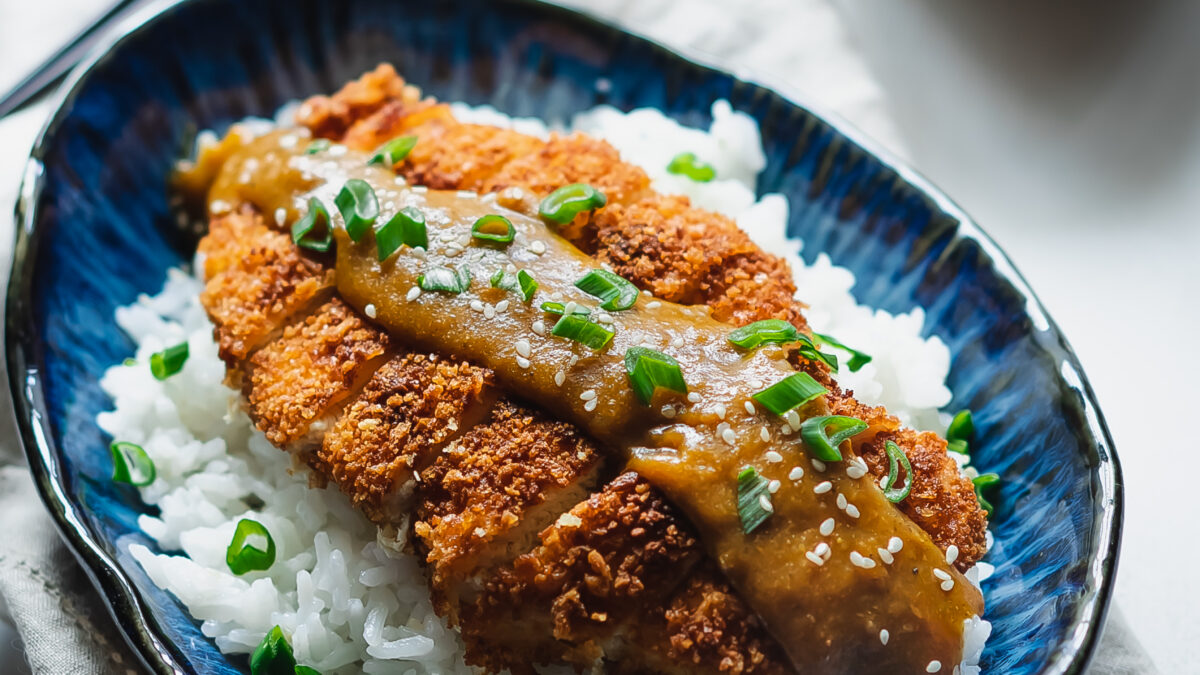 Chicken Katsu Curry (Japanese Curry)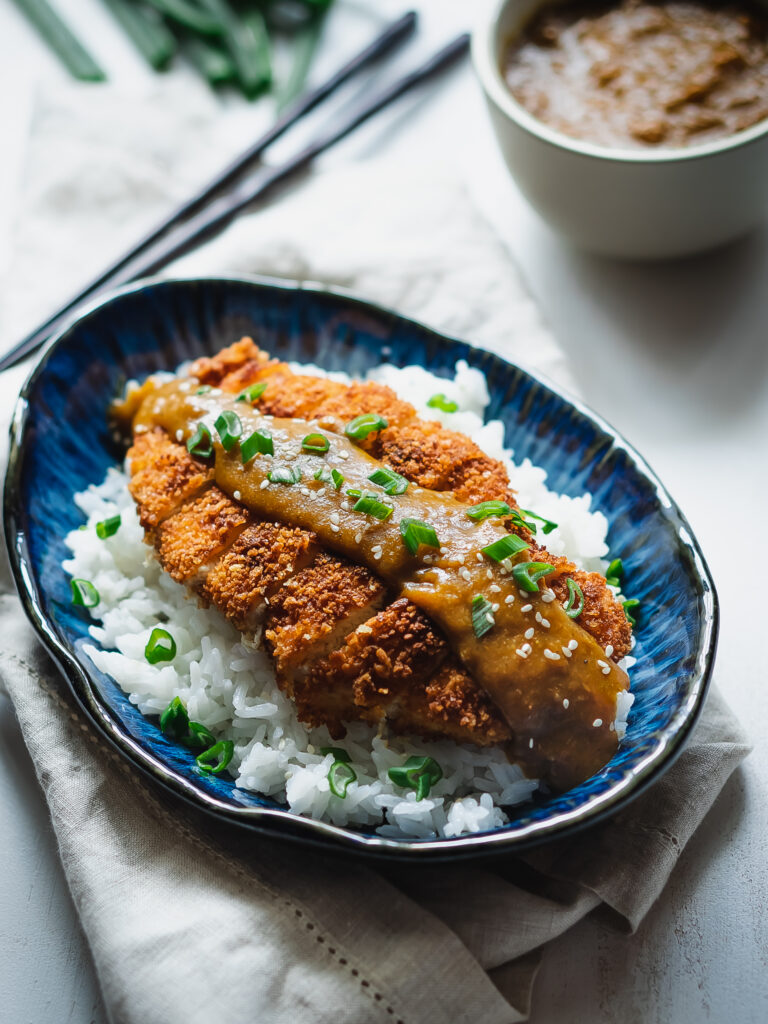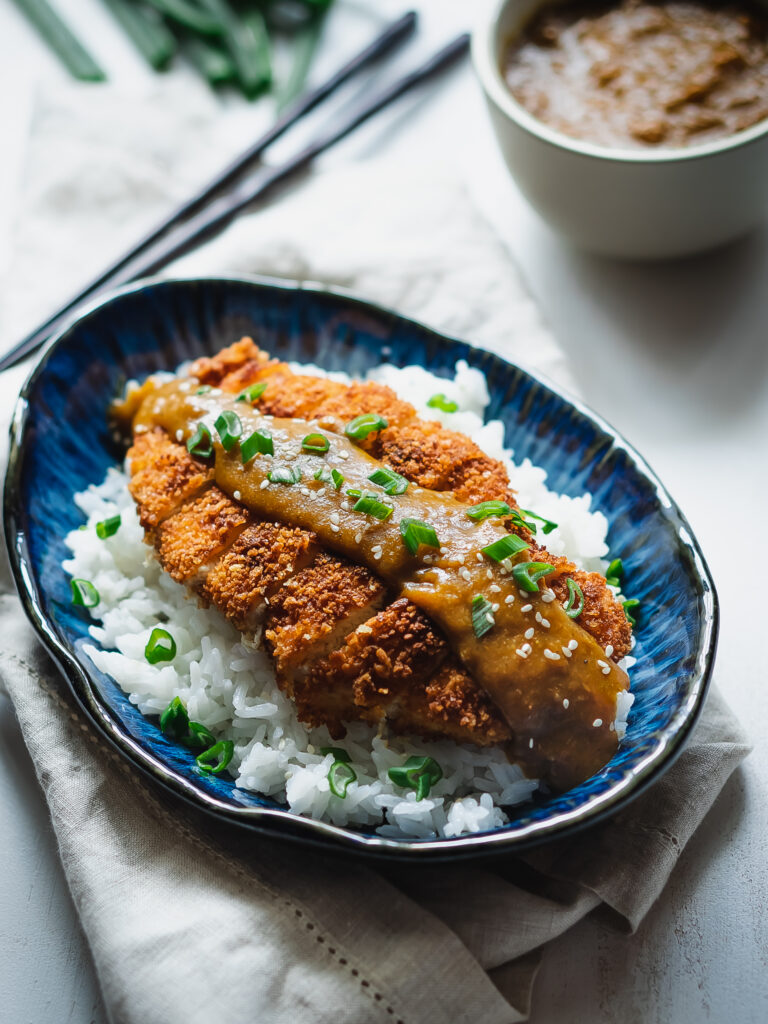 Chicken Katsu Curry (Japanese Curry)
Descriere
I have tried this dish for the first time in India, 3 years ago, and I was suprised to see how well this dish unites elements from British, European and Japanese cuisine!

Katsu itself was invented around 1800 in Japan in a restaurant which wanted to serve a European "schnitzel". Then, around the same time, curry was introduced in Japan by...of course, Britishers. I'm talking about that Western-style curry, not the Indian one. And this is how this dish got created. Pretty awesome, right?

Have you ever tried this type of curry? Check this out. The recipe is inspired from the book "Atsuko's Japanese Kitchen" by Atsuko Ikeda, with small adjustments.
For the Curry Sauce
For the chicken cutlet
Instrucțiuni
Making the curry sauce

Start by sauteeing the onion and carrot in the 2 tbsp of oil and cook for about 5 minutes or until softened. Add the chopped garlic and cook 1 more minute, then add the spices:garam masala and curry powder. Give it a mix, then add the cornflour or flour and give it a mix again.

Slowly pour the chicken stock, mixing with a spatula, making sure there are no lumps. Boil for 3 minutes, then transfer to a bowl, add the soy sauce, worcestershire sauce and grated apple and blend everything with a vertical blender until smooth. Take the sauce back to the pan and boil for 5 more minutes, then leave it aside.

Making the cutlets

Season the chicken pieces with salt and pepper. Take every piece and toss it with flour, then dip in beaten egg, then in breadcrumbs. Repeat the same steps with the remaining pieces.

Heat the oil in a pan just enough to cover the bottom of the pan completely. Let it get hot and add the chicken cutlets one by one, cooking it 3-4 minutes on each side. Once it is done, it should be golden brown. Take the cutlets out on absorbant paper. Serve the chicken Kastu with rice and the curry sauce. I have also added some spring onion and sesame. Yummy!