Pizza nepaleză - Chatamari
Wanna try a different pizza? Well, I think this Chatamari would be the answer.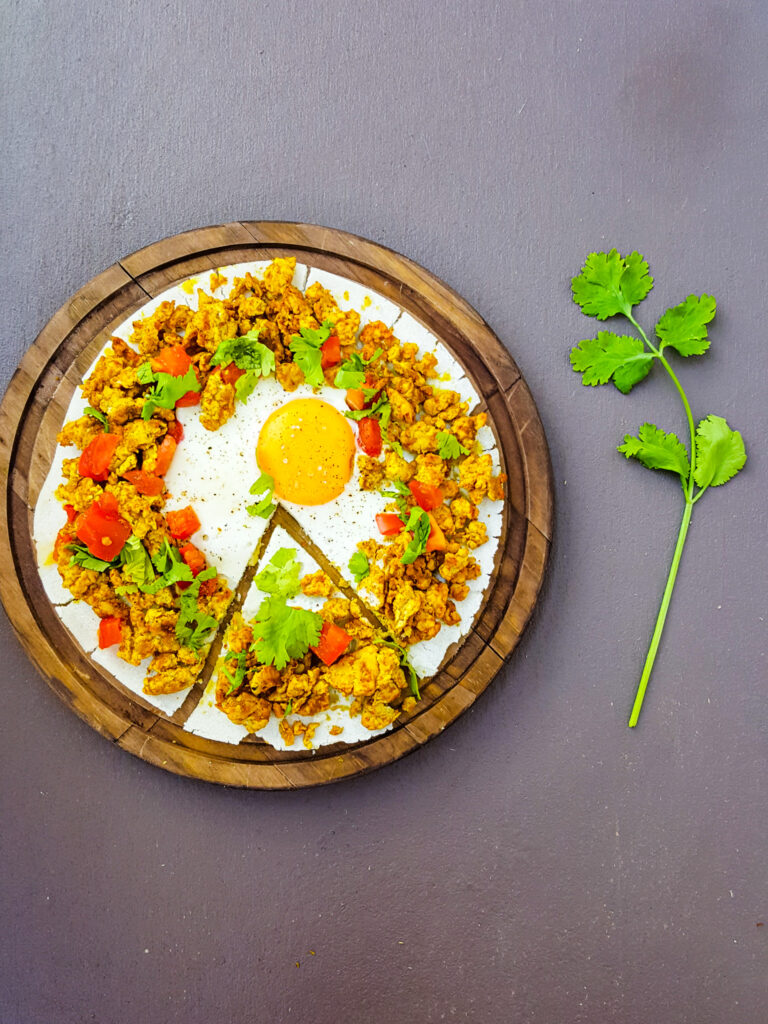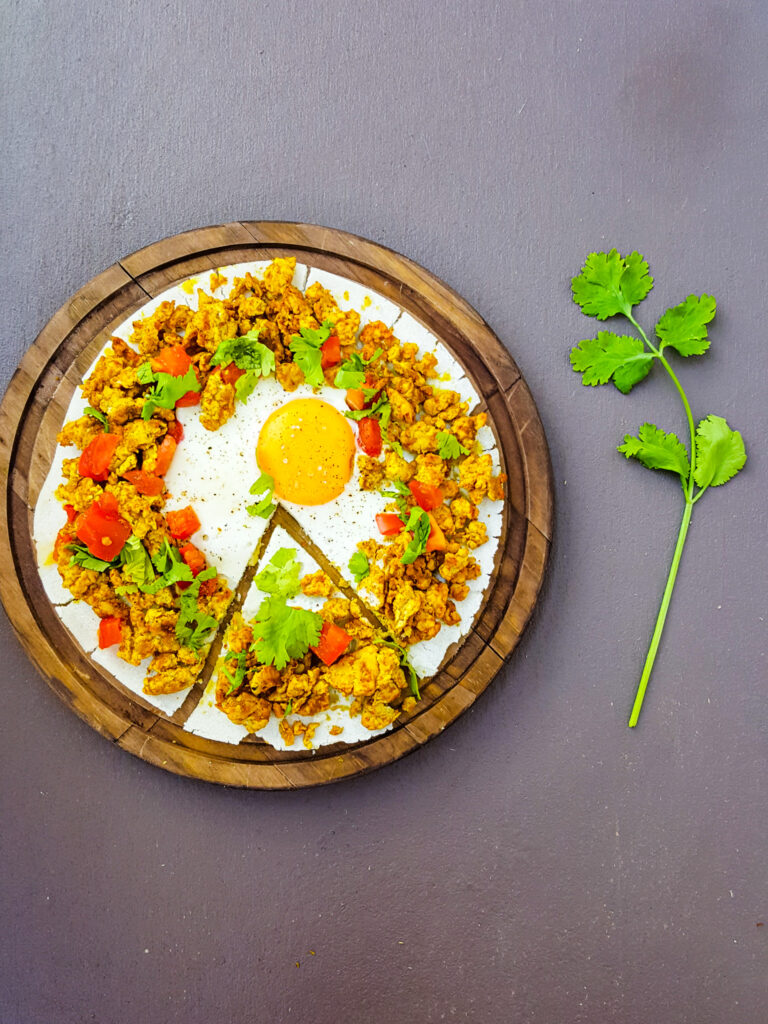 Pizza nepaleză - Chatamari
Descriere
Chatamari este o pizza tradițională nepaleză consumată în timpul festivalurilor. Aceasta constă într-o clătită de orez care este acoperită cu carne tocată, legume și un ou în centru. Este super rapidă, plină de arome și texturi uimitoare.
Un lucru foarte important în timpul preparării clătitei de orez este să mențineți flacăra scăzută și să vă asigurați că tigaia nu este fierbinte înainte de a o adăuga. În caz contrar, va începe să bolborosească și să se crape și va fi o catastrofă (mi s-a întâmplat prima dată când am încercat rețeta).
Gătirea puiului

Într-o tigaie, adăugați 1 linguriță de ulei și prăjiți pasta de ghimbir și usturoi până când dispare mirosul crud. Adăugați carnea tocată și gătiți timp de 2-3 minute, apoi adăugați condimentele, împreună cu puțină sare (și apă la nevoie, pentru a nu arde condimentele) și gătiți până la gătirea completă. Se dă deoparte.

Pregătirea clătitei de orez

Adăugați apă la făina de orez până când obțineți un aluat frumos și gros ca o cremă. Foarte important: asigurați-vă că tigaia nu este prea fierbinte după ce adăugați aluatul de clătită! Țineți-o la foc foarte, foarte mic! Dacă adăugați aluatul de orez când tigaia este foarte fierbinte, clătitele se vor crăpa. Acoperiți cu un capac și gătiți la foc mic până când este gata (5 minute).

Folosiți o tigaie antiaderentă

Asamblare

După 5 minute, adăugați toppingurile pe clătită (nu o scoateți din tigaie): adăugați puiul, roșiile și așezați-le într-un cerc și faceți loc pentru oul care trebuie spart în mijloc. Gătiți totul cu capacul pus până când oul este gătit. Când totul este gata, se mai gătește totul încă 1 minut la foc foarte mare.

Serviți cu coriandru tocat. Poftă bună!